VIDEO: Akothee Rants about too many cloths,blames social media
VIDEO: Akothee Rants about too many cloths,blames social media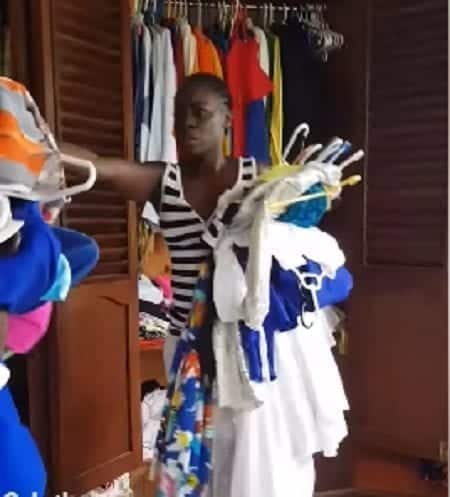 Singer and entrepreneur Akothee has hit back at her haters and blame social media for excessive clothing in her closet.
Akothee posted in her social media platforms a video giving her haters a tour of her expansive, costly wardrobe and blamed them for making her buying too many clothes.
She showed off expensive clothes that she has not worn in years and others she has worn once or twice.
"How can someone has 1 million cloths they are not putting on,this is madness.Madame come shop,shop" she shouts in the video.