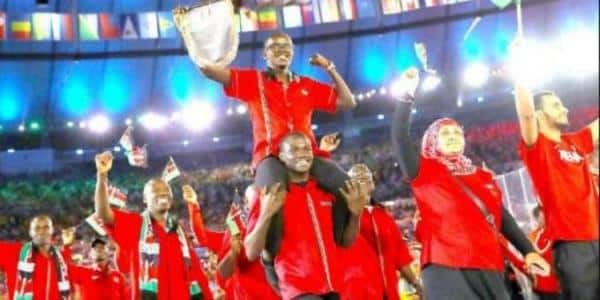 More details have been disclosed on individuals who travelled for the 2016 Rio Olympics without having any association with Team Kenya or being officials.
Official documents now reveal that the delegation consisted of several joyriders from the Ministry of Sports, National Olympic of Kenya (NOC-K) and even relatives of the mentioned executives.
The joyriders are said to have been airlifted on the government's budget and their accommodation paid for outside the Olympic Vill,age since they never had accreditation.
From the delegation list, the Sports Ministry is said to have taken the bulk of joyriders with four coming from Cabinet Secretary Hassan Wario's office.
Surprisingly, also on the list of shame were a Mr Martin Keino and Francis Kinyili who are reported to be children of two Olympic Committee officials.
Worse still, in the delegation to Rio were individuals who were neither athletes nor officials of the government or NOCK.
The huge delegation which included numerous joyriders reportedly spent the bulk of Sh228 Million which was majorly used for air tickets and accommodating the excess group.
It has also come to light that during the games, each of those who were in the delegation were paid Sh1 Million in allowances.
The new details emerged even as pressure mounts for the CS to take personal responsibility for the mismanagement of the ream that consequently embarrassed the country.
List showing a section of Kenya's delegation to Rio:
-kenyans.co.ke