American Surprises Police After Brutally Killing Kenyan Man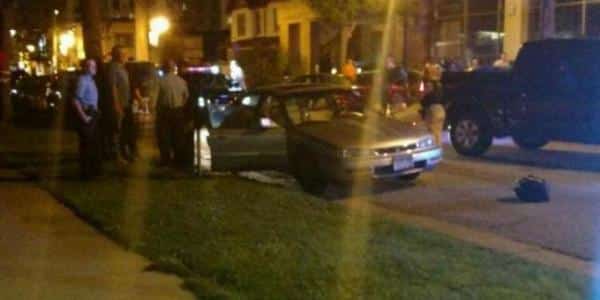 Police officers investigating the murder of a Kenyan man in the United States (US) received a surprise from the killer when they arrived at the scene of crime.
23-year-old Brandon Kenneth is said to have startled the police in Minneapolis, Minnesota after he boldly admitted to having killed 21-year old Sean Maina.
Police received reports of a man who had been brutally stabbed inside a vehicle on Thursday night and was lying in a pool of blood prompting them to respond.
On arriving at the scene, they started questioning other occupants of the car to ascertain what had happened but one occupant came forward admitting to having murdered the deceased.
The suspect went ahead to produce a knife which he claimed to have used to kill Mr Maina and was immediately arrested.
An eyewitness said the deceased was in the seat next to the driver's while the suspect was behind the wheel and two ladies occupied the rear seats.
The witness added that Mr Kenneth pulled out the knife and stabbed Maina twice in the torso which was followed by a spurt of blood.
Paramedics who arrived at the scene rushed him to Hennepin County Medical Center, where he later succumbed to the injuries.
The assailant will be arraigned in court on Monday to face second-degree murder, an offence punishable by close to 40 years in jail