A Kenyan woman arrested for $1 million fraud attempt
A Kenyan woman arrested for $1 million fraud attempt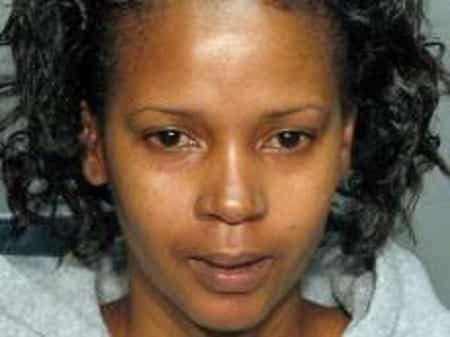 May. 11, 2009
Angella Chegge Kraszeski photo: WRAL Raleigh N.C.
A Kenyan woman, Angella Muthoni Chegge-Kraszeski, 33 of Raleigh NC

is under arrest

after she tried to swindle a bank out of US$ 1 million. According to authorities, Ms Chegge-Kraszeski

started up a business to steal from a Florida corporation with a similar name. She used the alias Christina Ann Clay to set up a corporation called Electronic Data Systems in North Carolina and a business bank account with a SunTrust branch in Raleigh.
Ms Chegge-Kraszeski was caught when she tried to change the bank account information for the legitimate Florida business and submitted a bill for $925,374.91 on April 2. She is held at the Wake County Jail and is required to turn over all her passports to the authorities.
---
Tearful motherhood-Elizabeth Mbete's contact
We thank you all for your interest in the plight of the family of Elizabeth Mbete mentioned in the story Tearful motherhood.
NTV Tells us that they were able to track down Elizabeth after her plight was brought to their attention by a social worker named Faith Kimemia. For those who would like to talk to faith, her phone # is 254 725 410 332.
Through
NTV
and with the help of one of their staff Ephantus Mwangi,Diasporamessenger was also able to contact Elizabeth Mbete and we are happy to give her contact information as follows:
Account #-0260193872058
Equity bank Kimathi Street
Elizabeth's phone number +254716301086.
God bless you all as you consider to help.
Kenyan jailed for 15 years in Swaziland for robbery
A Ugandan and a Kenyan, who were facing robbery and attempted murder charges, were yesterday sentenced to 15 years imprisonment by High Court Judge Qinisile Mabuza.
They are Samson Dennis (39) and Daniel Kingipanga (24), respectively.
Judge
Mabuza
said in passing sentence, she considered the nature of the crime, the interests of society, the accused and the victim.
She said crime of robbery was a very serious one, adding that it was gaining frightening momentum in Swaziland.
The judge remarked that it was even more dangerous when a firearm is used.
"A firearm invariably has fatal consequences," she commented.
"In this case, it was used to subdue the owners and customers of the shop. Accused two (Kingipanga) used the firearm to fend off the police who were pursuing him. Fortunately, no one was killed."
Justice Mabuza said the society had to be protected from this type of crime.
'It threatens people's lives," she said.
"It takes away by force what people have honestly acquired. While it is being carried out it threatens the victims who are left traumatised."
The judge observed that Dennis and Kingipanga were young and able bodied, adding that they could have been gainfully employed. She took into account that when they attacked the radio shop they did not shoot any person. The judge said they shot the glass counter where the cell phones were.
"When they left they shot at the floor," she said.
"I have taken into account that most of the cellphones were recovered and given back to the owners of the radio shop. In respect of accused two, I have taken into account that nobody was fatally injured whilst he was being chased by the police."
The two committed the crimes at the Manzini Bus Rank on December 25, 2004
In count one (robbery), they were both sentenced to five years without an option of a fine.
They robbed one Jethro Salema Simelane of the cell phones.
On count two (attempted murder of Richard Ndukuzezwe Sibandze) Kingipanga was sentenced to five years without an option of a fine.
In the last count, Kingipanga was to sentenced to five years for attempted to kill a police officer Mphikelel Mabuza in Manzini.
Phathaphatha Mdluli prosecuted while the accused persons conducted their own defence.
---
Kenyan Ph.D. Student Arrested for Threatening Email
BEAUMONT, Texas – A

Lamar University

doctoral student was charged with making a

terroristic threat

after allegedly sending an e-mail threatening to violently disrupt Saturday's commencement ceremony because he was upset he couldn't graduate.
Daniel Ogwoka Siringi, 34, was arraigned Thursday on the

third-degree felony charge

,

Beaumont police Officer

David Byars said.
Investigators said Siringi denied any involvement in the anonymous e-mail sent to the southeastern Texas school's president and said secretaries in the graduate office were trying to victimize him.
The e-mail threatened to place people "in fear of serious bodily injury," according to the state's

probable cause affidavit

.
"He didn't do it," said Siringi's attorney, Bruce Hoffer. He added that the state's claims are based on "innuendo" and "didn't go far enough to say that he really did any kind of terroristic threat."
U.S. Marshals on Thursday took Siringi to a federal courthouse where Hoffer said he now faces arraignment on federal charges that the threat was made using a communication system that crossed state lines.
Jefferson County District Attorney Tom Maness
told KFDM-TV that the threat was comparable to the 2007

Virginia Tech shootings

in which a student killed 32 people before turning the gun on himself. Maness said he could not elaborate on the exact nature of the threatened injury but said no guns were found.
"We don't take this lightly, we have

zero tolerance

for these," Maness told the

Beaumont Enterprise

.
Siringi, a chemical engineering doctoral student, was denied graduation because he missed a deadline on his dissertation, said Kevin B. Smith, Lamar's senior associate provost for academic affairs.
He remained in custody Thursday on a $200,000 bond. If convicted, Siringi could face up to 10 years in

state prison

and a $200,000 fine, Maness said.
Source-Yahoo news
---
Logan, the Sky Angel Cowboy
---
Walter Mong'are's

Interview

after being arrested

.
---
Kenyan in Hospital after taking Poison.
09/08/08
Jersey City, NJ. Thursday 09/04/08
. Cornelius Nyakundi Ongera, after seeing his girlfriend off to work decided to take poison on her bed. He ingested rat poison mixed with honey and vitamins. He wanted to commit suicide because of what is suspected to be an unfulfilling relationship. He wants to marry his girlfriend but she is not ready as a close friend revealed. He was rushed to Jersey City Medical Center emergency room where he stayed until Saturday when he was allocated a bed.
He was assisted to vomit the poison. The police responded to the emergency call from the sister of his girlfriend who was unable to reach home in time due to traffic and decided to call 911. By the time she got there the police were already there.
His girlfriend denied any differences with him and denied using him financially. When Public Eye visited him in hospital he was in stable condition and said that he was suffering from a cold and did not take poison.
MORE BREAKING NEWS

–

CLICK HERE
FRONT PAGE HEADLINE NEWS

–

CLICK HERE