Kenyans facing deportation to benefit from new US immigration policy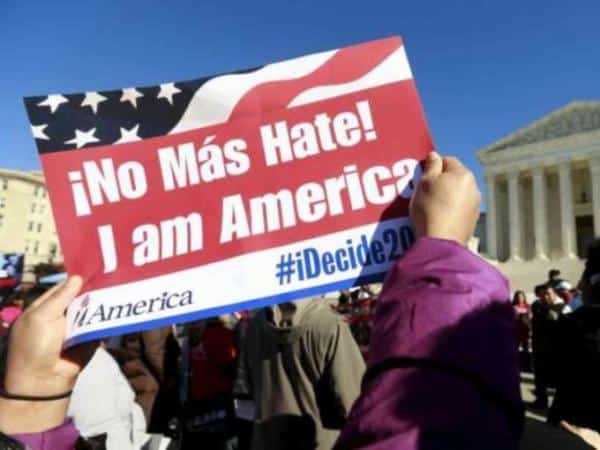 Kenyans in deportation proceedings may be eligible for temporary relief once the Obama administration begins its systematic review of a backlog of approximately 300,000 pending cases in the US immigration court system.
The Department of Homeland Security (DHS) and Justice Department officials will start exercising a policy that gives immigration officials prosecutorial discretion inimmigration enforcement as early as this week.
Homeland Security Secretary Janet Napolitano had earlier told the US Congress that the officials will begin with a "small pilot" review anytime from this week and they hope to rapidly expand the program which will help in reducing the huge backlog of pending immigration cases.
Napolitano said that the administration will be separating "high priority" cases that involve criminals from those cases that it considers "low priority". She said that the "high priority" cases will be at the forefront of the deportation pipeline while the "low priority" cases will be dropped.
Under this policy, Immigration and Customs Enforcement (ICE) officials will prioritize the deportation of  those illegal immigrants who pose a danger to public safety and national security. Other cases not falling under this category will be administratively closed.
This development comes on the heels of the Obama administration announcement that it had deported almost 400,000 illegal immigrants in the fiscal year 2011.
This announcement was met with widespread condemnation by the Latino community who accused President Obama of not fulfilling his promise to revamp immigration policy.
A memo in June by the ICE director John Morton to the agency personnel highlights other factors to be considered while making a determination on whether to administratively close a case.
These factors include having aspouse, child or parent who is a US citizen or Green Card holder, whether the immigrant's spouse is pregnant or nursing, the immigrant's pursuit of education in the United States especially those who have graduated from a US high school or those who have successfully completed a college degree from an accredited US institution, and the length of stay in the US.
The immigrants whose cases are administratively closed will be eligible to apply for an Employment Authorization Document (EAD) which will allow them to work legally in the US.
The immigrant will also be able to apply for a social security card. It must however be noted that obtaining these documents will not grant legal status but just temporary permission towork.
This new policy has caused some confusion within the larger immigrant community with many who are currently out of legal status unsure of what this means for them.
A good number have been flocking immigration firms seeking clarification of the new policy.
Immigration lawyers countrywide have warned immigrants against turning themselves in to immigration authorities hoping to be classified as low priority cases.
"Kenyans who are not in good status should not rush to turn themselves in to immigration authorities as there is no guarantee that their cases will qualify for dismissal," Uhuru Ndirangu an immigration attorney in Houston, Texas warned. "Immigration law is very complex and strictly fact based and just because a case may be similar to one earlier dismissed does not mean that it will achieve the same results."
He also warned that though some Kenyans will have their cases dropped and subsequently be able to work legally, the government may decide to reopen the deportation proceedings at a later date.
He also urged Kenyans who are already in deportation proceedings to seek legal advise from qualified immigration attorneys and not to solicit advise from fellow Kenyans who often mislead them.
"It is sad that Kenyans who are facing immigration problems do not seek qualified legal representation and end up receiving false and misleading information from fellow Kenyans," Ndirangu said. "I always say that immigration law in the US is the second most complicated set of laws next to taxation law so the idea that you can navigate through by yourself is very risky.
Deportation proceedings can easily cost an immigrant anywhere between $5,000 (Sh470,000) and $10,000 (Sh940,000) in legal fees.
Ndirangu who was a police officer prior to practicing immigration law warned that just because the government says this policy will kick in this month, it does not necessarily mean that it will be a fast process and it may infact drag due to politics.
The policy has already been met with criticism from various quarters accusing President Obama of playing presidential politics.
Most of his critics say that this measure is meant to secure the Latino vote come the 2012 elections.
On Friday, the House Judicial Subcommitee, subpoenaed immigration records from DHS over claims that several illegal immigrants with criminal records had been rounded up by local authorities but immigration authorities had not held them in their custody.
By ANTONY KARANJA in DALLAS, TX USA
Source- http://habarizanyumbani.jambonewspot.com/2011/11/07/kenyans-facing-deportation-to-benefit-from-new-us-immigration-policy/
Kenyans facing deportation to benefit from new US immigration policy