Nairobi's Central Police Station turned into a brothel
Nairobi's Central Police Station turned into a brothel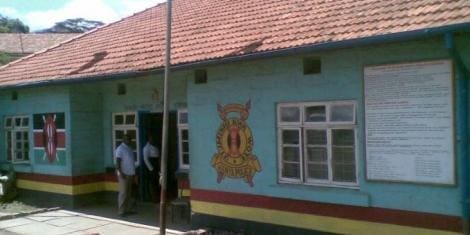 The keepers of the law breaking the law and forcing people to sin.
The cells at Nairobi's Central Police Station have been turned into brothels with women and men sharing lockups and police supplying condoms for a fee.
A remand prisoner, who begged the court to reject police request that he be remanded at the station, claimed the police had also been beaten and tortured him.
"All inmates are locked up together. There are no male cells nor female cells at Central Police Station," said Mr Martin Kinoti Mkibiti, a suspect facing incitement charges.
Mr Mkibiti bluntly told chief magistrate Esther Maina that men and women were held in a common cell.
"Men are openly invited by police to have good time with women inmates in the cell," he said, adding "I declined the offer. I did not do it. How could I do that?".
He said the practice has been made official "with police officers supplying male inmates with condoms and asking them to pay Sh100 for the illicit service."
Mr Mkibiti surprised everyone by saying, "That is not a police station. It is a sex zone. It is a torture chamber too. Police have drifted this country to the dark colonial age. They beat suspects as if they are not human beings."
Mr Mkibiti, who gave a harrowing experience, told Ms Maina: "I was shocked when I was asked to sleep with a woman after being beaten thoroughly. We were held together in the same cell with her."
And as if he was being punished for refusing to engage in the illicit affair, he alleged that he was locked up in another room which looked like a boardroom where he was tortured more.
"The officer commanding Central Police Station came into the room where he directed that I be worked," he claimed.
The suspect, who is facing an incitement to violence charge, objected to being taken back to Central Police Station for at least two days to help police conclude investigations.
"Please your honour do not direct that I be remanded again in that police station. I will be killed there. See my hands, they are already swollen. My fingers are equally hurt. I can't hold anything," he told the magistrate.
He lamented: "The law enforcers have taken back this country to the dark era when suspects were thoroughly thrashed and information milked out of them."
The suspect requested that he be remanded either in prison or another police station.
Source-http://www.nation.co.ke
Nairobi's Central Police Station turned into a brothel