Unveiling Citizen TV's Julie Gichuru:mother of 5 and best TV reporter
Unveiling Citizen TV's Julie Gichuru:mother of 5 and best TV reporter
Tuesday, 28/08/2012- Julie Gathoni Sumira Gichuru is a woman who has revolutionised the TV industry. She sweeps our screens with an aura of confidence and carries forward her audience in the stations she is poached from.
Many define Julie by her looks and the little natter they have heard about her. Others only differentiate her from the rest due to her fancy face and doll clothes.
Citizen TV has a calibre of reporters who swing their hips in front of your screen before they even say their name. After reading a line in the headlines, they move again and you are left to question if they are reading news or they are actually the elements in news.
Julie's concentration is in the news as she reads it and she has severally corrected the autocue. Lillian Muli proved to be blonde when she went ahead to once read from the autocue 'the Spain president' yet it is common knowledge that Spain is a monarchy.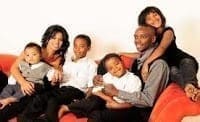 Lillian has been severally ashamed for being ill-prepared in interviews and being grilled by the interviewers instead of vice versa. She only seems to be good at Slimpossible and this is due to her figure hugging clothes and the public contrasting her to the thick mamas on screen.
On the other hand Sunday Live is a piece of cake for Gichuru who captures your attention of the one hour and a half show and maintains it to the end.
Julie is 38 years old and a mother of 5 kids. The number would have been 6 but one died of choking- (kids do that when they eat and are placed in an improper manner). In 2009, she announced she was pregnant on air after covering a story on teen pregnancy-that's courageous.
She has very short hair after she shaved it while mourning her kid. What you see on screen are well sewed hair extensions. Julie is married to Anthony Gichuru son of tycoon Samuel Gichuru.
Samuel is the ex head of KPLC who owns a 21 billion business empire and is listed among the top 100 richest Kenyans. He was earlier on accused of money laundering together with Nambale MP Chris Okemo.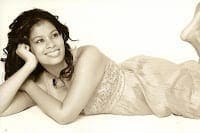 Tabloids carried that Anthony Gichuru had a tendency to batter Julie back in the day.
The Pulse had leaked this story; A top TV anchor working with a leading media house was reportedly battered by her husband over marital differences. The endowed news anchor has led a troubled and abusive marriage for the past four years, according to our sources. It is claimed that her striking beauty and popularity has made the rich husband insecure.
On this particular evening, the husband drove all the way to her work station to pick her. Upon getting to the car, the woman's workmates reportedly heard the man hauling insults at her. They then heard her screaming for help as her irked lover charged at her. He then pulled her to the car before speeding away.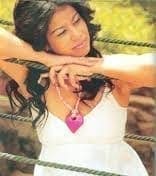 Years later, many still insist that it was her. In October 2011, at the Bomas of Kenya, she denied the allegations claiming that, "My husband treats me like a flower."  She added that he is a "good father and good husband" and that she is not the type of woman to be "hit and still stay in a marriage".
She is not only photogenic but attractive in person. Gathoni lives close to her father and her mum is in the USA where she has written a book on neo-colonialism. She has worked in Capital FM, Nation, Citizen and several NGOS such as UNICEF.
Julie has a Masters' Degree in Administration, International business and world trade law. She's the digital manager at Citizen TV amongst other roles she holds.
Source:The Kenyan DAILY POST