Eritrean Woman Spying on Churches in Nairobi Detained
Eritrean Woman Spying on Churches in Nairobi Detained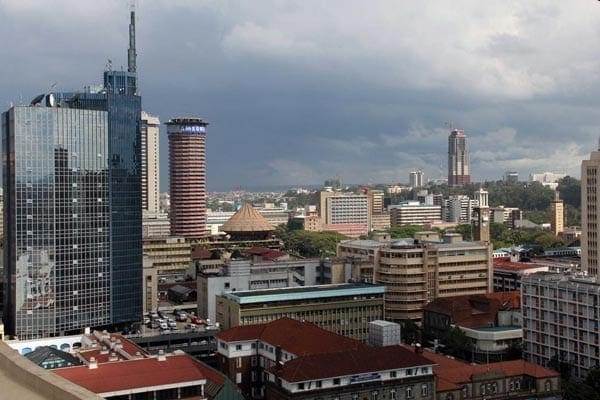 Police detained a woman believed to be Eritrean after she was found allegedly surveying churches in Huruma, Nairobi, on Sunday.
The middle-aged woman had visited at least three churches. She was handed over to the Anti-Terrorism Police Unit even as the public wanted to lynch her. Police said they were yet to confirm her mission or whether she has any links to terrorists.
The woman had tampered with immigration documents that bore a single name. She told police she lives alone in Makadara but when the detectives demanded to visit her house, she claimed she could not recall its location.
What baffled the law enforcement officers is that the woman could not communicate well in English and Kiswahili despite being at the scene. The development came as police intensified the hunt on eight suspected suicide bombers preparing attacks on churches and other targets.
Police say Al Shabaab appear to have been planning their deadliest attacks yet on Kenyan soil after months of isolated grenade attacks.
This follows discovery of a deadly cache of explosives and weapons in a one-bedroom apartment in Eastleigh estate. Two men were arrested in the Thursday night raid with four suicide vests and two improvised bombs, each with at least 30 kilogrammes of explosives. They were identified as Kenyan Abdulmajid Yassin Mohammed, 26, and Somali national Suleiman Abdi Aden, 24. Police also recovered 12 grenades, four AK 47 rifles, and 480 bullets. Police say the cache was ferried to the house on Monday or Tuesday last week.
It emerged the gang planned to travel to Kisumu hours before they were caught. Police said the men confessed to working with eight others to plan attacks on social places and churches in the city.
Major plan
Those who escaped the police dragnet are believed to be the mastermind and/or bomb maker, suicide bombers and associates meant to monitor the mission.
The explosive devices strapped to the vests were made using ball bearings and other metallic pieces packed with explosive materials. Some detonators were wired to switches, remote control devices or mobile phones.
"The switches, remote controls and mobile phones were there for the suicide monitors who detonate bombs remotely if the bombers develop cold feet," police explained.
Six of the grenades are Chinese made while the rest are from Russia, according to the head of bomb disposal unit Mr Eliud Lagat.
Source: The Standard
Eritrean Woman Spying on Churches in Nairobi Detained