Kenyan man jailed for 'cowardly crime' of kidnapping for ransom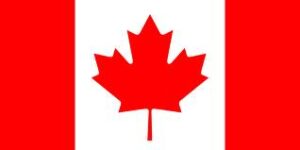 A Kenyan man is among two men who have been sent to prison for the kidnapping of another man for ransom, in which they bound together the victim's feet, blindfolded him, punched him several times and transported him in the trunk of a car and driven to a second location.
Court of Queen's Bench Justice Keith Yamauchi, calling it a cowardly crime in which they followed the lead of a third man, sentenced Anthony Botros and Anthony Mungua Mbugua to five years each.
Both men pleaded guilty through their lawyers Alain Hepner and Steve Wojcik, respectively. The lawyers presented a joint submission to the judge with Crown prosecutor Shane Parker, which was accepted.
Yamauchi gave Mbugua double credit for 21 months spent in remand, leaving him 18 months to serve.
Botros had a year chopped off from his sentence because of his co-operation with police in solving the case and three weeks spent in pre-trial custody. He has four years to serve.
Court heard a third man, Mupha Kwambanda invited Botros and Mbugua into a house on Thornhill Drive N.W. They grabbed another man, Arafat Baktiyan, who had been asked on a ruse to come over to help with a move, and used duct tape to bind his hands and feet.
After they assaulted him, they moved him in the car trunk to the second location. Baktiyan was kept there for two days and told to ask his friend for $100,000. When told they would not be paid that amount, he asked for $20,000 and finally settled for $14,000.
Kwambanda, cited as the leader of the kidnapping at his sentencing two years ago, was sentenced to eight years in prison.
Source:Calgary Herald