DP Ruto in The Hague for International Criminal Court Status Conference
DP Ruto in The Hague for International Criminal Court Status Conference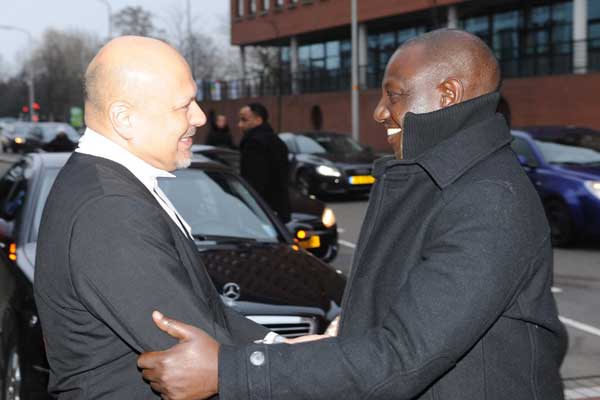 Deputy President William Ruto is at The Hague to attend a Status Conference at the International Criminal Court.
Ruto travelled to The Hague in Netherlands  on Monday night.
The trial in the case against Ruto and journalist Joshua Sang was initially scheduled to start May 28.
A new date will be scheduled after hearing of parties and participants' observations during the conference.
Ruto through his lead counsel Karim Khan, has applied for the court to begin his trial in November to enable his defence team to prepare since prosecutors have failed to disclose a witness despite orders from the judges.
Ruto had also requested the judges to be allowed to attend the hearings via video link, and to only attend opening and closing sessions along with any others in which the judges will require his presence in the Chamber.
The Status Conference will also discuss requests by Chief Prosecutor Fatou Bensouda to add five more witnesses in her case against Ruto as well as more evidence.
Ruto's defence team will be challenging how Bensouda has been conducting the investigation.
Mr Ruto's challenge against the investigations will be happening in a closed-door session, according to order by trial Judges Kuniko Ozaki, Robert Fremr and Chile Eboe-Osuji.
The Status Conference comes amid the stepping down of a key witness, who was meant to testify against the deputy president. Through lawyer Paul Gicheru, the witness withdrew all his statements, which included claims that the post-election violence was planned.
Source:standardmedia.co.ke
DP Ruto in The Hague for International Criminal Court Status Conference