Kenyan officials held in Nigeria following deportation of Chinedu had travel documents
Kenyan officials held in Nigeria following deportation of Chinedu had travel documents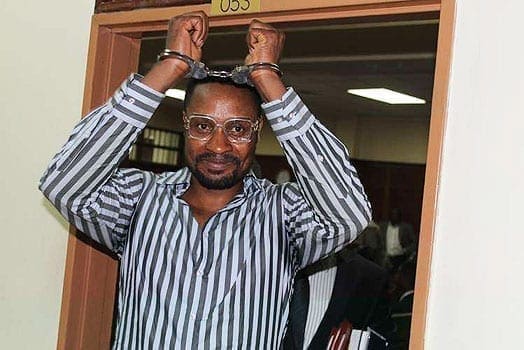 Chinedu's deportation Drama:The government has said its officials held in Lagos following the deportation of a Nigerian suspected of drug trafficking had the necessary travel documents.
Foreign Affairs Cabinet Secretary Amina Mohammed told journalists on Wednesday that the officials who deported Anthony Chinedu and two other Nigerians had government clearance to travel.
"They had everything they needed to go to Nigeria; they even had clearance to land," she said after meeting European Union diplomats in Nairobi.
"It is their (Nigerians) country, and we are in consultations. We are talking. Actually, it is not that they are in detention, they are in a hotel. They just can't be allowed to leave."
Ms Mohammed said she had no idea why they were being held but insisted that the two governments were negotiating their release.
The five crew and seven security and immigration officials had been assigned to deport three Nigerians considered by the government as drug peddlers.
According to deportation orders signed by Attorney General Githu Muigai on June 3, the officials from different government departments including Foreign Affairs, Immigration and Security left Nairobi to escort Mr Chinedu, a Christopher Nnanyelu and Oluwatosin Adebiyi.
But on arrival, Nigerian airport authorities held the officials' aircraft and blocked them from leaving unless they were to travel back with the deportees. The officials were only allowed to leave the airport when the Kenyan High Commission in Abuja intervened.
On Monday, he claimed that he would not let them back unless the Kenyan government recompensed him his investments in Kenya.
On Wednesday, the Kenyan government insisted it was only in talks with Nigerian authorities.
"There is a duly elected federal government of Nigeria and it is with that government that we are negotiating with. I think it is only the media that is talking to Chinedu at this point.
"We have absolutely no intention before and now to have any conversation with him. Our consultations are not with Mr Chinedu, they are with the federal government of Nigeria," said Ms Mohammed.
What was initially thought to be a quick assignment for the officials has slowly morphed into a diplomatic incident.
Those stuck in Nigeria include Captain Tim Kavingo, Flight Officer Rokshanker Masoud (Swedish), Flight Officer George Kamau,  Flight Assistant Ismail Adan,  Flight Engineer Alaka Ochieng.
The officials who escorted the deportees include Barasa Okosa, Kariuki Ngugi, Mungathia Muriiri, Pardala Dipason, Kivuva Muthama, Andrew Kambi and Mutinda Kakindu.