Chris Kirubi Plays Golf With Will Smith in Dubai

Capital FM's DJ CK, who also happens to own the station experienced a very rare moment in life, playing a game of golf with none other than Hollywood actor Will Smith. Somehow, they were both in Dubai for the holidays at the same time.
Kirubi, one of Kenya's wealthiest individuals, took to Twitter to announce what had just happened. Too bad he did not back that with a photo.
Anyway, this was his tweet on Monday.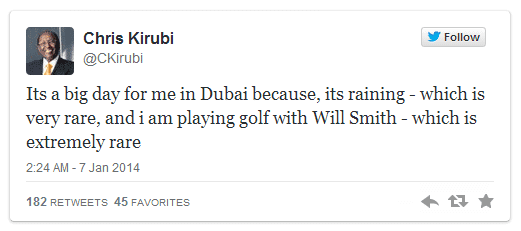 -nairobiwire.com