Rift Valley, Central and Eastern reported bulk of gay and bestiality cases-Ole Lenku
Rift Valley, Central and Eastern reported bulk of gay and bestiality cases-Ole Lenku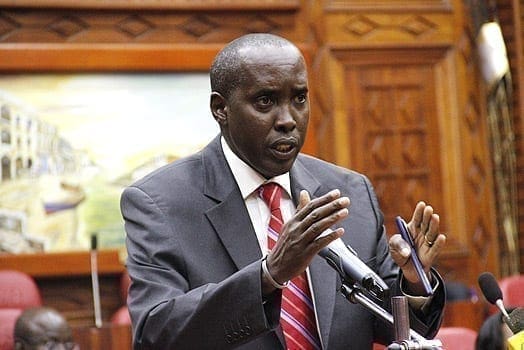 NAIROBI, KENYA: Police have handled over 595 gay and bestiality cases throughout the country since 2010, Interior Cabinet Secretary Joseph Ole Lenku has revealed.
In a signed statement tabled before the National Assembly, Lenku said that most of the cases were reported in Rift Valley, Central and Eastern regions. According to the statement, Police in Rift Valley have handled 204 cases, Eastern (161) Central (85).
Coast region recorded 63 cases, Nairobi had 40, while Nyanza had 33. North Eastern had the lowest number at 9. The minister also gave a county breakdown of cases reported to be investigated by the police. Meru County had the highest number of cases at 103. Others were Nandi (37), Nakuru (35) Kilifi (32) and Muranga (27)
Nairobi had 40, with police in Kiambu handling 35 cases. The statement says that the police are actively enforcing anti-gay laws in the country. "Antigay laws are being enforced all over the country and several cases been detected and appropriate action taken against those found culpable," the statement added.
Ole Lenku's response was to a request by MP Irungu Kangata (Kiharu) in which he had sought to know why the government was not enforcing anti-gay laws in the country. The member had also sought to know if there are any organizations which are championing the violation of the laws and the steps the government was taking against such organizations.
The minister said that the police were not aware of such organizations. "The National Police Service is not aware of any organization which champions the violation of gay laws," the statement which was tabled by Majority leader Adan Duale said.
The minister in his statement noted that some of the gay incidents were forced on victims and cited several challenges that the police had encountered in prosecuting such cases. Among the reasons he cited were lack of witnesses to testify in court and lack of scientific evidence to prove the cases.
"Victims are often compromised by the accused parties and where victims are minors, the parents or guardians tend to conspire with the accused and refuse to come to court," Lenku said.
–standardmedia.co.ke