Mystery as police claim Dead man is not ICC witness Yebei
Mystery as police claim Dead man is not ICC witness Yebei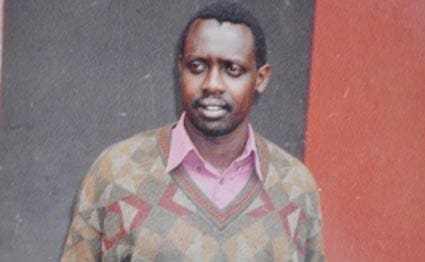 So just where is Meshack Yebei?
That is the critical question after police on Wednesday said fingerprint tests indicate that the body of a man believed to be International Criminal Court witness Meshack Yebei could actually be a different person.
The tests carried out at Eldoret's Moi Teaching and Referral Hospital's mortuary instead identified the body as that of Yusuf Hassan whose relatives also say they positively identified the deceased.
The body thought to be that of Mr Yebei was found floating at River Yala in Nandi County, about 40 kilometres from his home on December 28, some days after he went missing.
Mr Yebei, who hails from Sugoi village in Uasin Gishu County, is said to have taken a child to a nearby hospital when his family received a text message from him, saying he was with people from ICC Prosecutor Fatou Bensouda's office.
The line used in texting had a Ugandan code.
The officer in charge of serious crimes, Mr John Kariuki, said the fingerprints of the contentious body had tested positive for Mr Hassan who was a matatu tout in Kapsabet.
"The fingerprints tests taken led us to Kaimosi where we met the family claiming their son, Yusuf, disappeared and was thought be in Nairobi. The tests showed that it was not Yebei's body here," Mr Kariuki told the media at the morgue.
Some Muslims showed up at the facility, claiming to have positively identified the body to be that of Yusuf Hassan, whom they said had two children.
The lead detective in the case said the family had claimed their son disappeared and the last time seen was on December 25.
However, he said the family did not report the disappearance to the police as it was widely suspected he had gone to find a better job in Nairobi.
Police say they are conducting DNA tests for the both families to ascertain the identity of the body at the mortuary "beyond reasonable doubt."
Mr Kariuki said the tests would be out after Monday next week.
The family of Yebei had already planned his burial in Kaptebee this Saturday.
The family members were enclosed in a meeting in a room at the Moi Teaching and Referral Hospital mortuary on Wednesday and were still there by 1pm.
-nation.co.ke
Mystery as police claim Dead man is not ICC witness Yebei