Why 2014 is a good year for Africa at the Oscars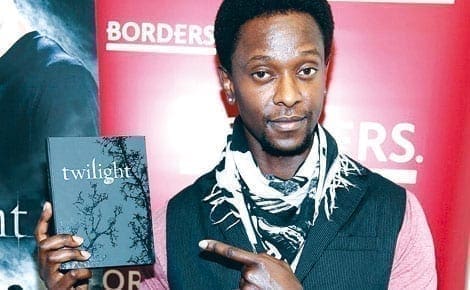 Los Angeles, USA: When South African film Tsotsi won the Oscar for Best Foreign Language Film in 2006, it felt like the entire continent was up on that stage, crying and thanking the ancestors. It is not all the time that Africans take centre stage in the global entertainment industry. It just doesn't happen that often, which is why Lupita Nyong'o who won the Oscar for Best Actress in a Supporting Role must be commended.
In this fleeting moment, the dreams and aspirations of a country, nay a continent, are reflected in her image. She's our 'Yes, we can' girl, just like Tsotsi was our 'Yes, we can' film back in 2006.  But let's not forget London-born Nigerian Chiwetel Ejiofor, who had been nominated for Best Actor in a Leading Role, the main character in 12 Years a Slave.
By carrying off the tragic and dehumanising Solomon Northup role with such strength and dignity, he's done his bit for the self-esteem of all people of black descent. Somali pirates And then there's the retiring Barkhad Abdi (nominated for Best Actor in a Supporting Role), the Somali-American actor who made an absolute meal of his character in Captain Philips, giving such a startling portrayal of what we all imagine Somali pirates to be, even though what we imagine is probably a very inauthentic version of the truth.
It's hard to believe that this is a man who responded to a cattle-call audition, without the benefit of a Yale education, doing so well with the role that he won in the Best Supporting Actor category at the 2014 Baftas (British Academy of Film and Television Arts Awards). The Baftas are billed as the precursor to Oscar glory. This is clearly a good year for Africa at the Oscars. But we have had other successes.
One of the earliest films that was shot in Kenya and went on to gain international recognition was 1966's Born Free. The film about conservationists Joy and George Adamson, who raised an orphan lion cub to adulthood, had been nominated for a Golden Globe in the Best Motion Picture category. See Also: Everything Oscar is not always gold In 1986, Out of Africa was named Best Picture at the Oscars. Yes, it was mostly a Hollywood endeavour but it was shot on location in Nairobi's Karen area.
And it is oft forgotten that Iman had a cameo role as Mariammo, acting alongside a host of local extras including Stephen Kinyanjui who played Chief Kinyanjui. Twenty years later, in 2006, The Constant Gardner — also shot in Kenya — picked up a slew of nominations. It is on this film that Lupita got her first look into the workings of filmmaking Hollywood style, as she worked as a production assistant tasked to babysit the talent (actors/actresses). Ralph Fiennes, a main character in the film, gave her sage advice when she told him of her acting ambitions: "Lupita, only act if you can't breathe without it."
There have been other films/documentaries, either directly or indirectly linked to Africa over the years, some of which have been nominated for Oscars and other which have won, including South Africa's Searching for Sugar Man, a 2013 documentary. South Africa was also closely associated with 2010's Invictus and District 9, two films that received six Oscar nominations between them, with the latter even getting the nod for Best Picture.
Unfortunately, those nominations didn't turn into wins in any of the nominated categories. Despite those disappointments, Africa still got her moment in the spotlight courtesy of Music by Prudence, a documentary about a disabled woman living in rural Zimbabwe, which took home the Oscar in that category.
This year, Egyptian documentary The Square, a short film about Tahrir Square as the epicentre of the country's revolution in the whirlwind that was the Arab Spring, was nominated for Best Documentary Feature. But there is an elite group of African actors that have been working in the film industry for years, with varying degrees of recognition. First, a rightful mention of all the women of African descent on whose shoulders Lupita stands.
We recognise the beautiful, talented and award winning Thandie Newton (English/Zimbabwean), who starred in such notable films as Beloved, Crash, The Pursuit of Happiness and Mission Impossible II. Shout out to Ms Sophie Okonedo (Nigerian/English), who was nominated for a Best Supporting Actress Academy Award in 2004 for her role as Tatiana Rusesabagina in Hotel Rwanda. Not forgetting Ms Charlize Theron who actually won the Oscar for Best Actress in a Leading Role for her sterling performance in 2008's Monster.
Ms Rachel Mwanza, a rising star from the Democratic Republic of Congo, won Best Actress awards at the Berlin and Tribeca Film Festivals for her role in Rebelle: War Witch, which was released in 2012. While there are many other African leading actresses, it is fitting to round off our appreciation with a tribute to South Africa's Leleti Khumalo who first captured our hearts in Sarafina, while it was yet a humble stage play. Kenya's Edi Gathegi has been a Hollywood fixture for quite some time now.
The 34-year-old actor's portfolio is diverse including TV roles in House, Nikita, Red Widow and Justified and film roles in the Twilight Saga: New Moon, Gone Baby Gone and X-Men: First Class. His latest movie Shiva and May  has a 2014 release date. If ever there was an unsung Kenyan hero — in the world of film and television at least — this is the man. He's working hard for his money.
–standardmedia
Why 2014 is a good year for Africa at the Oscars