Clerics Divided Over Stoning Gays to Death in Kenya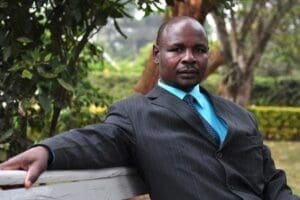 A controversial bill that seeks to have foreigners found guilty of homosexuality stoned in public continued to elicit mixed reactions yesterday.
And although a number of church leaders we spoke to abhor homosexuality, the proposal to stone offenders is harsh and cruel, they said.
The bill, sponsored by the Republican Liberty Party, proposes that any foreigner found guilty of a homosexual offence be stoned to death in public. Kenyans convicted of the same offence should be jailed for life, its proposes.
According to the bill, the aim is to strengthen "the nation's capacity to deal with emerging internal and external threats to the traditional heterosexual family". But speaking to the Star on the phone, the Rev Maritim Rirei wondered whether Kenyans need such a law. He said that stoning is inhumane and Parliament should be careful when debating the bill. "My feeling is that no one should be subjected to such a punishment," he said.
Bishop Joseph Wasonga of the Anglican Church of Kenya supported the Rev Rirei, saying stoning is not the solution. He said that while the church does not condone certain behaviours in society, such legislation will not help. "In my view, stoning is too extreme. Even God does not want a sinner to die, but for one to repent and live. That is is why even in our prisons, we advocate more correction as opposed to punishment," he said.
Bishop Wasonga added that offenders should be given an opportunity to change. On issues of morality, he said, people need more guidance and not punishment. He wondered how such cases can be proved. "The church and religious institutions have a responsibility to teach about morality and counsel and give guidance," he said.
Dr Agnes Abuom, the Moderator of the World Council of Churches, said that MPs should reach out to all leaders before passing such legislation. "This is an issue of values and moral ethics and needs dialogue, especially with the custodians of these values," she said.
Dr Abuom added that the Bible is against killing and stoning to death goes against the Sixth Commandment. She said that people should instead be encouraged to reach out to gays "with a view to knowing what ails such people and how to overcome the problem".
However, the Imam of Jamia Mosque, Nairobi, supported the proposal, adding that the Koran teaches about stoning. He said that such offenders should be put to death, by whichever means. Stoning, he added, should be used as a deterrent and the government must not be cowed by threats from the Western powers to cut funding if it does not tolerate gay people.
Sheikh Swalihu further said that stoning should not only be restricted to foreign offenders but also extended to Kenyans convicted of the same crimes. He said that too many youth were aping Western cultures and parents should instill discipline in their children.
The Anti-Homosexuality Bill has already been sent to the departmental committee on Justice and Legal Affairs for consideration. The bill wants to "establish comprehensive and consolidated legislation to protect the traditional family by prohibiting any form of sexual relations between persons of the same sex".
The draft bill also says: "There is need to protect children and youth who are vulnerable to sexual abuse and deviation as a result of cultural changes, uncensored information technology, parentless-child developmental settings and increasing attempts by homosexuals to raise children in homosexual relationships through adoption, foster care or otherwise".
Other than foreigners found guilty, the offenders in the category of "Aggravated homosexuality", such as committing the offence with a minor or where the offender is HIV-positive, ought also to be stoned to death in public.
The Kenyan gay and lesbian community has in the past said that it wants Parliament to repeal all anti-homosexuality laws as they infringe on their fundamental rights.
-The Star