Kenyan Girl held in Saudi Arabia risks death by stoning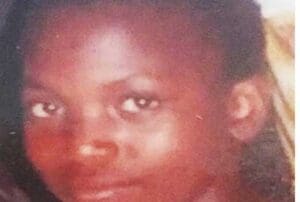 Relatives of a girl who has been detained in Saudi Arabia for two years are appealing for help to bring her back home.
The family fears she could be rotting away in a Saudi prison as she awaits the death sentence for having an affair with a fellow employee.
Lavina Mapenzi Ngolo left for Saudi Arabia in 2014 to work as a house girl after she was recruited by an employment agency in Likoni, Mombasa.
Before leaving for the Middle East, she had promised to return after two years to take care of her son, who was three years old at the time and who she left in the care of her sister.
According to her sister, Esther Kaidza, the last the family heard of Ms Ngolo was in September 2016, when a woman called to say she had been arrested after her employer accused her of having an affair with a driver working in the same compound.
"There was first an Arab-speaking caller but there was a communication barrier. Then a Kenyan woman called to say Lavina was in custody because of a relationship she had with a driver and that she was pregnant," said Ms Kaidza.
The accusations could attract the death sentence under Saudi law.
The family reported the matter to Kenya's Foreign Affairs ministry but has not received any feedback.
"We sent relatives to the ministry immediately we received the report. We were promised action but we have not heard from Government since then," said Kaidza.
The family is now appealing to Foreign Affairs Cabinet Secretary Monica Juma to intervene.
Scanty information
There is scanty information about Ngolo's last known address in Saudi Arabia. Her employer and recruitment agent cannot be traced.
"We have no details of the town, employer or recruitment agent. We are afraid for her life," said her brother, Katana Baya.
He said the last report the family got from Saudi Arabia was that Ngolo could have been sentenced by a Saudi court. The penalty for her alleged crime is still unknown.
Fred Kombo, a Kenyan resident in Dubai, said the distressed family had approached him for help but there were no details to facilitate a search.
"The recruitment agent who got her the job has since gone under and none of her contacts can be reached," said Mr Kombo.
He said Ngolo's family was right to fear for her life, especially if she was charged under Saudi's strict morality laws.
"If both (Ngolo and her boyfriend) were reported to the Saudi police for having an affair out of wedlock, they would have been promptly charged with the grave offence of adultery that attracts death by stoning," said Kombo.