Stranded Kenyan woman in Oman returns to Mombasa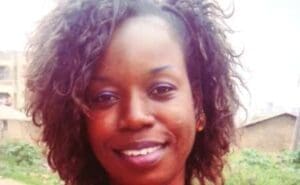 MOMBASA COUNTY: It was all smiles in Mikindani estate, Mombasa County when the family of Ms Winnie Mukhwana Juma , the Kenya woman who had been stranded in Muscat, Oman after being swindled of a job offer jetted back home to a splendid reception in Mombasa.
The Mombasa based woman was stranded in slave like conditions in Muscat, Oman until The Standard highlighted her plight forcing the Kenyan high commission there to intervene and arranger her return.
Many Kenyans still travel to the Middle East for all sorts of jobs despite repeated accounts of racism, mistreatment, abuse and underpayment by their would be hosts. Some of the abuse is caused by cultural and religious differences between employers and employees and inadequate information offered the would be migrant workers by agents.
Winnie was on a weeklong hunger strike as she endured pain of losing out on a lucrative job she had been promised, suffered physical abuse after she was roughed up for refusing to do house work.
She said that her employer abused her threatening to kill her if she persisted on wanting to return back to Kenya. Winnie,26, who had left Mombasa for Muscat on July 25th flew back home after enduring a three week slavery like experience at the hands of her would be hosts in the Omani capital where she ended up doing house hold chores instead of working as a cabin crew.
-standardmedia.co.ke