Death Announcement:James Githu of Springfield, Pennsylvania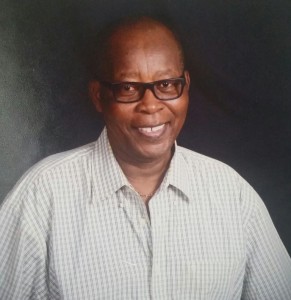 We regret to announce the passing away of James Mugo Githu of Springfield, Pennsylvania who went home to the Lord on Sunday September 14, 2014. He was the son of the late Paul and late Alice Githu. James is survived by his loving wife Esther Githu; children Paul & Susan Mwangi Mugo, Bob & Ebony Mugo and Albert Mugo; grandchildren Ashley, Tiffany, Elijah and Jamie; brothers Chris, Clint, Augustine, Kim, Michael and Bosco; sisters Rosemary, Maggy, Emma, Jacinta and Scola. He is also preceded in death by brothers Osmond and Ben.
Prayers are held daily at 457 Southcroft Road, Springfield, PA 19064 starting at 6:30 PM.
There will be a Church Service and Fundraising on Sunday September 21, 2014 at Trinity Episcopal Church – 700 Meetinghouse Road, Boothwyn PA 19061; Starting at 1 PM.
On Wednesday September 24, 2014; viewing will begin at 9:30 PM to 10:45 AM followed by a Funeral Service at 11 AM – both will be at Trinity Episcopal Church – 700 Meetinghouse Road, Boothwyn PA 19061. Burial will follow at SS. Peter and Paul Cemetery, 1600 S. Sproul Road Springfield, PA 19064. To send online condolences visit www.strano-feeley.com
A bank account has been opened with Bank of America ( Account# 383014366460 Routing # 031202084 – with the names of Mwangi Mugo and Bob Mugo); for those who would like to deposit their donations.
For more information, please contact Mwangi Mugo 484 639 1399; Bob Mugo 484 340 2125 or Henry Njenga 302 312 4999.