UK Embassy To Meet Bikozulu After His Explosive 'Visa Denied' Article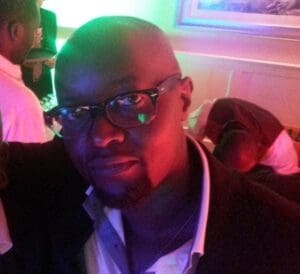 If you're a twitter user, you've probably seen the trending topic 'Visa Denied'. It is as a result of an explosive blog post by popular blogger and Saturday Nation columnist Jackson Biko, better known as Bikozulu.
He narrated his experience at the British High Commission Nairobi, where he was denied a UK Visa for failing to meet several conditions.
The regret letter stated that he had not provided any evidence to demonstrate his financial circumstances in Kenya, and that the embassy was not satisfied his financial situation is as claimed.
Here's an excerpt of the post.
I have always wanted to see the River Thames. It's the only thing I have ever really wanted to see in England. I am not interested in seeing the Old Trafford. Or Soho. Or China Town (what with the thousands of Chinese coming to build our railways, we will anyways soon be sending SMSs in Mandarin). Or the London Eye. I don't even want to see the Tower of London, which just looks anaemic. Or Posh Spice (who also just looks anaemic, besides America took her away). I would however like to meet AA Gill.

All I wanted to see was the Thames.

Last week I spent four hours applying for a visa to travel to the UK.  Yesterday when I picked up my passport, with it was a letter from the Home Office denying me a visa. The letter reeked of British snobbery, delivering underhanded "insults" with words like "onus". The letter made me feel like a criminal, like I unknowingly belonged to some underground movement which despises anything British.

"You have not provided any evidence to demonstrate your financial circumstances in Kenya. I am not satisfied that your financial circumstances are as claimed," suggesting that a.) I'm a liar and/or b.) I'm living off hand-outs. Before I could fully process this affront, the letter continued, "There is no evidence that you are supported on a daily basis/you have not provided enough evidence for your personal and economic circumstances." Basically implying I'm one of those chaps who NGOs claim live under a dollar a day. Please. My car ignites with 56bob.

The Home Office wasn't done with me yet. "You have also not provided evidence of any strong family and social ties to Kenya." It proceeded breathlessly, "I am therefore not satisfied that you are a genuine business visitor or that you intended to leave the United Kingdom at the end of your proposed visit." I'm reading all this in my car, parked at the parking of 9-West building. And I'm trying not to get irked, because then they will have won. And they can't win. The Mau Mau said they couldn't win.

Continue Reading Visa Denied
Following the widespread attention the blog post received, the UK Embassy will meet Biko today. He received a call yesterday after the personal intervention of British High Commissioner Christian Turner.