I am still waiting on God for a husband- Bishop Margaret Wanjiru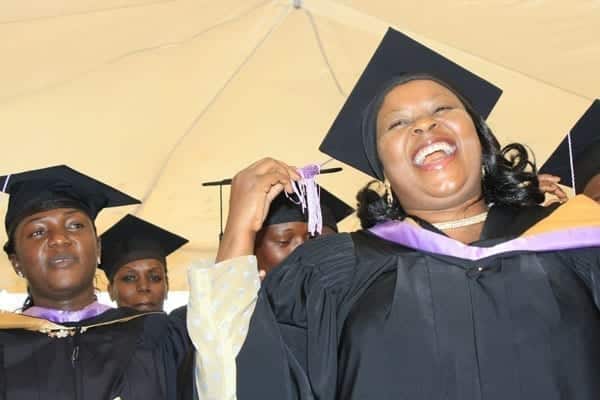 You recently graduated from St Paul's University with a BA in leadership and administration. Are you planning to run for Governor?
The other degrees I have relation to the Bible and church management. This time round, I wanted a degree in management of public affairs. My political opponents raised a lot of controversy around my other degrees, so I wanted to clear the air about my academic credentials.
You promised to teach Governor Evans Kidero how to to do his job. Why?
I am hard on the governor because I have to pick up the slack for his failures. People come to talk to me whenever they can't get the governor. They consider me the right person to talk to if they fail to get the governor's attention. During my time in ODM, people would bring their issues to me, maybe because they assumed I was close to the governor. So, I found myself still in 'active politics' without a salary or political office. But I don't mind as long as I am serving people to the best of my ability. However, without legal authority and funds, I can only do so much as a private citizen.
Now that you have declared support for TNA, how does that augur for your son who is an ODM MP?
Mathare people are not beholden to parties. I am still their mother. We joke about it with (Hon Stephen) Kariuki whenever we meet. For instance I just told him recently that, "You guys are such a mess, you can't even conduct nominations for a small place like Homa Bay!" (Laughs). It will all depend on how his party wants to perceive him. Just the other day, Ababu Namwamba and his group were labelled moles, but now they are party officials. I guess that's life in ODM.
You were once a cleaner and street preacher. You must be proud of your life's journey…
I am happy for what God has done for me. There is a time I couldn't feed my family or even pay bills. When my son who is now the Mathare MP was joining form one, I couldn't afford schools fee or uniforms, and had to be helped out by friends. But that didn't stop us from walking with God.
As a bishop and politician, what do you regret most?
I don't have any regrets. Even when I made a wrong move, I never came out empty-handed. I have learnt a lot from my mistakes. You should always consider life as an opportunity to learn, no matter what.
How do you relate with your childhood friends considering your status today?
I still relate with my childhood friends from Ngara very well because even if my station in life has changed and I remain humble at heart. Humility is an attribute I pray for daily.
Some people say James Kamangu, who is alleged to have been your first husband, was sponsored by your political rivals to embarrass you…
That was really dirty politics. I thank the people of Starehe because they remained steadfast and saw through the trickery. After I won, my opponent went back to court claiming I had rigged the elections. But we know what happened when I trounced me at the by-elections. Some wars are best won with votes.
You called off your engagement to South African Rev Samuel Matjeke. Do you still plan to get married? Why not? When Mr. Right shows up, I will get married.
When God sends a man my way, I will. But I have to check his background and especially his relationship with God, and of course his age as I have sons, daughters and four grandchildren. The man must command respect from my children and their families.
KTN's Jicho Pevu recently unearthed a certain pastor hoodwinking worshippers to send him money for miracles that turned out to be stage-managed. What's your on this as a bishop?
The Bible clearly warns us about false prophets. Those who are being deceived are not familiar with the teachings of the Bible.
Read more at: sde.co.ke
I am still waiting on God for a husband- Bishop Margaret Wanjiru