Oklahoma teen accused of sex with Kenyan children indicted with more crimes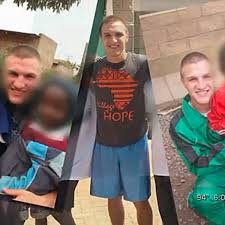 An Edmond man accused of having sex with children in Kenya while volunteering there is now charged with 24 crimes.
Matthew Lane Durham, 20, faces eight counts of aggravated sexual abuse with children, eight counts of traveling with intent to engage in illicit sexual conduct and eight counts of engaging in illicit sexual conduct in foreign places.
His trial is set to begin March 10.
Durham originally was named in a three-count indictment in August. The new indictment expands those charges by adding alleged victims. He has been ordered by a judge to remain in custody until trial.
Durham is accused of committing sex acts with eight children ranging in age from 5 to 15 years old, according to the federal indictment. The crimes, which included children of both sexes, reportedly occurred while he was at the Upendo Children's Home in Nairobi, according to court records.
Durham, who was on his fourth volunteer trip, reportedly had sex with the children between April 30 and June 17, 2014, according to the indictment.
Durham faces up to life in prison if convicted of the charges. Durham is in federal custody pending his trial and made a brief appearance in U.S. District Court in Oklahoma City Friday. He pleaded not guilty to the charges, according to court records.
Durham's attorney, Stephen Jones, said the additional 21 charges in the new indictment and difficulties he has encountered preparing Durham's legal defense have prompted him to ask that Durham's scheduled March 10 trial be postponed at least 90 days.
-newsok.com