Kenyan woman arrested in Jakarta with 68 meth capsules in her stomach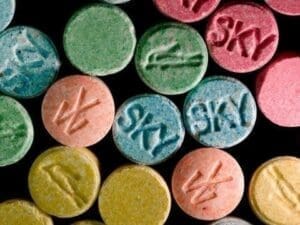 A Kenyan woman, identified by her initials OS, 33, has been arrested at the Soekarno-Hatta International Airport in Tangerang, Banten, for attempting to smuggle drugs by swallowing 68 capsules of methamphetamine.
"The woman works at a beauty parlor in her country. She graduated from a university," deputy chairman of the drug unit of the airport police Comr. Subekti said as quoted by tempo.co Thursday.
Subekti said that the woman swallowed the capsules in order to get US$3,500 in cash under the orders of a Nigerian citizen identified as S. "S ordered OS to swallow 70 capsules, two of which had been discharged at a toilet in Hong Kong," he said.
The smuggling attempt started when S contacted a Nigerian citizen, identified as JP, who has stayed in Jakarta for several months. JP, 33, who acted as a textile trader at Tanah Abang market, has an Indonesian girl friend, identified as IM, 39.
S told JP there would be someone who will bring something to Indonesia. "Based on information from the arrest of OS, we summoned IM, telling her that the substance was available at a hotel," Subekti said. Police managed to arrest IM and also JP.
Okto Irianto, head of the Soekarno-Hatta airport immigration office, said that OS was arrested by immigration officers on Feb. 24. "Her flight route was Nairobi-Doha-Hong Kong-Jakarta aboard Garuda GA873," Okto said.
The methamphetamine capsules swallowed by OS weighed 654 grams. "The police are still investigating the case," Okto added. (hhr)
– See more at: http://www.thejakartapost.com/news/2015/03/12/after-swallowing-68-meth-capsules-kenyan-woman-arrested-airport.html#sthash.mgMVms1H.dpuf
-thejakartapost.com