Philip Moi granted divorce, ordered to pay ex-wife Sh90 million upkeep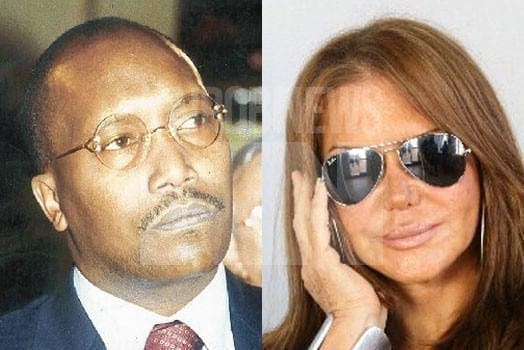 RETIRED President Daniel Moi's son Philip has been granted divorce but ordered to pay Sh90 million as upkeep and housing for former wife Rosanna Pluda.
Of the Sh90 million, Sh30 million is meant to take care of Pluda's maintenance needs for the next 10 years.
Philip is required to find Pluda a house in either Runda, Karen, Lavington or Kileleshwa, or pay her another Sh60 million in the next 90 days.
Granting the divorce, High Court judge Luka Kimaru said the Sh30 million meant for upkeep should be given within 90 days.
The reason for granting the divorce is cruelty and perjury.
The woman had asked for Sh250,000 monthly upkeep, up from the Sh60,000 she had been awarded by the High Court. She had said the Sh60,000 was not enough to cater for maintenance.
Judge GBM Kariuki, who was then handling the matter, ruled in favor of Pluda, ordering Philip to pay the monthly upkeep of Sh250,000.
Philip protested the court's decision, saying the Sh250,000 monthly allowance he was ordered by High Court judge Kariuki to pay for his wife's maintenance was on the higher side and pleaded that it be reduced. He said it is not right for Pluda to ask for the full amount of Sh250,000, even when the children are with him and not her.
He had complained to the courts that he cannot afford the Sh250,000 monthly payments since he is unemployed and relies on a pension from the Department of Defence, where he retired as an Army major.
Philip sought temporary orders to stop Pluda from demanding the money from him. He had said the amount he was ordered to pay was beyond what Pluda used to access during the marriage.
Philip claimed that despite knowing his true financial status, Pluda had decided to live a "life of fantasy, glamour and glitz, ostentation with a display of affluence fit for Hollywood and the legendary jet-setting lifestyle known worldwide for extravagance".
He said he Pluda's "lavish lifestyle, which is not only extravagant but obscene, according to Kenyan standards", had forced him to incur debt to maintain it.
Philip Moi granted divorce, ordered to pay ex-wife Sh90 million upkeep