Chinese Language To Be Studied In Kenyan Schools From 2018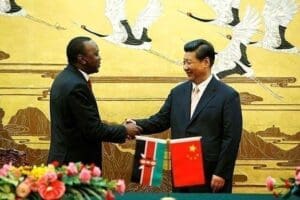 Kenyan Basic learners may start studying Chinese as a foreign language from 2018, the Kenya Institute of Curriculum Development Director Julius Jwan said yesterday.
Speaking to the Star at his office Tuesday, Jwan said curriculum experts in Chinese language are already working on modalities of establishing the subject by 2017.
He said the experts will advise on levels the subject will be introduced to learners as a foreign language.
"We are planning to incorporate the Chinese language into our schools so that those who have interests can study it," said Jwan.
He said the agency is working on curriculum reforms that will ensure that high school leavers who fail to proceed to tertiary institutions will possess skills to pursue jobs.
"We have to reform our curriculum to enable every child to develop their skills," Jwan said.
Jwan said the reforms are meant to change the attitude towards middle level and technical institutions as facilities for academic failures. Jwan said Chinese language will come in as part of the ongoing curriculum reforms.
"We are looking at economic engagements between Kenya and Chinese governments and we cannot ignore the importance of teaching the language," said Jwan.
He said institutions of higher learning including the University of Nairobi, Kenyatta University and Moi University are offering the course in Chinese language and the agency would not wish to be left behind.
-The Star.co.ke