Full list of 86 people, entities whose accounts were frozen for allegedly funding terror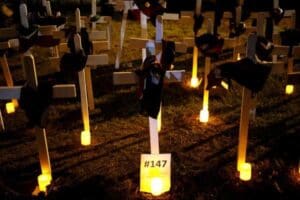 Two of 86 individuals and organisations whose accounts will be frozen by the government for allegedly funding terrorism have denied the allegations.
Muhuri and Haki Africa told the Star on phone on Wednesday they were not aware that they were under investigation over links to terrorists.
They distanced themselves from any form of terrorism saying their role is to ensure human rights are not violated.
The list will be gazetted before the freezing of the red-flagged accounts begins, the Finance ministry said in a press conference on Wednesday.
While making the announcement on Tuesday evening, the government also suspended informal cash transfer systems popular with the Somali community.
The traders were asked to instead use commercial banks as the state clamps down on possible revenue sources and systems that facilitate terror activities in the country.
In the latest terror attack, four al Shabaab militia raided Garissa University College and killed 147 students and staff in a 15-hour siege.
Following the massacre last Thursday, North Eastern leaders said they would name terrorists, financiers and sympathisers in a week to prevent other attacks.
The list is as follows:
1. Mohamed Kuno aka Gamadheere
2. Abdifatah Abubakar Abdi
3. Ahmed Iman Ali
4. Fuad Abubakar Abdi
5. Erick Ogada
6. Abdikadir Mohamed Abikadir alias IKrima
7. Maalim Abass Guyo
8. Dahabshill Money Transfer Company
9. UAE Exchange Money Remittance
10. Kendy Money Transfer
11. Continental Money Transfer
12.Amal Express Money Transfer
13.Juba Express Money Transfer
14. Iftin Express Money Transfer
15. Kaah Express Money Transfer
16. Amana Money Transfer
17. Bakaal Express Money Transfer
18. Hodan Global Money Remittance and Exchange
19. Tawakal Money Transfer
20. Flex Money Transfer
21. Legend International Consulting
22. Abdiwali Hajir Sheik.
23. Mohamed Girad Sheik Abdulahi.
24. Hassan Ibrahim Kasim J/A.
25. Mohamed Abdi Muhumed.
26. Bashir Mohamed Hashi.
27. Alyce Seraphine Sway
28. Abdullahi Mohamed Salat.
29. Moulid Garad Sheik.
30. Bashir Mohamed.
31. Sky Forex
32. Ali Hassan Sagar Aka Qathar.
33. Faisal Ahmed Nuur Amaje Aka Faisal Ahmed Mohamed.
34. Mabkhut Idha Bukheit.
35. Bashir Abdirahman Mohamed.
36. Abdi Kassim/Osman Abdi Kassim.
37. Mohamed Sheik Osman Egal.
38. Mowlid Khalif/Moulid Khalif Ali.
39. Yassir Mohamud Ahmed.
40. Ahmed Harob.
41. Ali Hassan Gure Aka Ali Baba.
42. Sehikh Hassa Abdirahman.
43. Sayed Abdullahi.
44. Agency for Peace and Development.
45. Haki Africa.
46. Muslims for Human Rights Group (Muhuri)
47. Abdi Ibrahim Haithar alias Agwein Aka Gamadere.
48. Ainul Qamar Lodge and Hotel.
49. Sheik Mohamed Umal
50. Abdillahi Mohammed alisa Abdullahi Mrefu
51. Abass Ibrahim alisa Abass Kidogo
52. Ali Dumaa'al
53. Abdifatah Yare mohamud.
54. Abdalah Godana.
55. Mohammed Hassan Duale.
56. Abdi Gedi Amin.
57. Ali Bashir Hassan Adan.
58. Ali Gedi Ali.
59. Mohamed Yarrow Adan Mohamed.
60. Abdullahi Mohamed Holale.
61. Turan Adan Hirsi Sheik.
62. Mahbub Abdullahi Adan.
63. Abdullahi Yusuf Farah.
64. Mohamed Ahmed Bedel.
65. Abdi Mohamed Dahiye.
66. Ahmed Adow Omar alias Qalib-Safi.
67. Kuni Elle aka Dikus.
68. Hussein Gosa Worku aka HG.
69. Nyacke Sike.
70. Rashid Sora.
71. Abdi Boru.
72. Abdi Ibrahim Adan.
73. Rashid Ali Guyo.
74. Ali Hassan Mahat.
75. Mohammed Mulki.
76. Abass Kubwa.
77. Mohammed Abdi Kesy.
78. Dekow Adoon.
79. Hassan Tagar.
80. Abass Derow.
81. Ibrahim Kobia alias Kamukunji.
82. E Coach Company
83. City to City Services
84. Sabrin Bus Services
85. G Coach.
86. Laban Hussein Degel
– the-star.co.ke