Kenyan woman has passed away in Maryland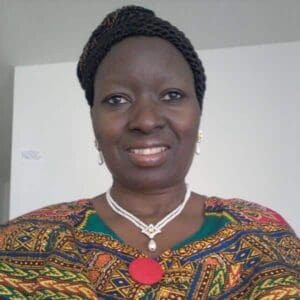 Death announcement and Fundraising:
It is with deep regret that we inform you of the death of  Ms. Harriet Makani who succumbed to lymphoma cancer on Tuesday March 31, 2015 at Holy Cross Hospital, Silver Spring, Maryland. The family is in dire need of raising funds to ship the body to her resting place in Kenya in accordance with her wish.
Friends, family and well-wishers will be meeting daily at the residence of Everlyne and Damascene Abuki at 3215 Beaverwood ln, Silver Spring MD, 20906.
A prayer and fundraising service will be held on Saturday April 4, 2015 at 2pm at
Power House Church. 10778 Rhode Island Ave, Beltsville MD
.
If you are unable to attend, kindly send your donation to:
Bank of America
Name: Everlyne Abuki
Account#: 446032076174
There will be a viewing ceremony at Rinaldi D Funeral Services on Tuesday April 7th from 5pm – 9pm
9241 Columbia Blvd
Silver Spring, MD 20910
For more information contact:
Damascene & Everlyne Abuki: 301-642-1545
Peter Khaemba: 678-770-0169
R.I.P till we meet again.