PHOTOS: Malawian Pastor Flaunts Wealth-Taunts His Haters

PHOTOS: Malawian Pastor Flaunts Wealth-Taunts His Haters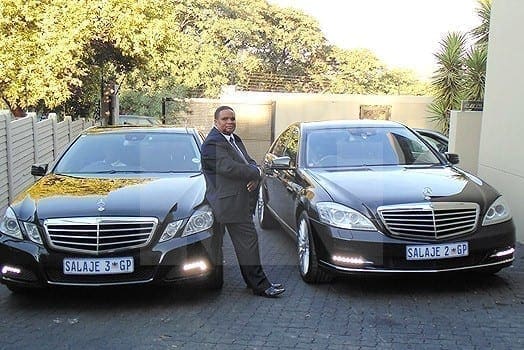 A Malawian pastor has taunted his "haters" on social media by offering cash awards to anyone in the country who can match his wealth.
Pastor Hastings Salanje of Hastings Salenje Ministries posted pictures of himself posing next to his two top of the range Mercedes Benz vehicles with personalised registration plates.
The "man of God" also posted pictures of himself in his palatial home.
"I want those people who commented wrongly on my page to show me if they have one of the cars I posted on this page to come forward and I will give 100,000 Kwacha (Ksh 25,000) to the person who does that." Pastor Hastings Salanje declared.
COST OF VEHICLES
Each of the two vehicles cost an estimated Sh 18 million.
This offer was accompanied by both a disclaimer plus separate offers.
"The person must be in Malawi and a Malawian. I want you to find me three cars similar to either of the cars and I will reward you with 200,000 Kwacha (Ksh 50,000). The car must be in Malawi and with a Malawian number plate, whether it belongs to the Government I don't mind because you cannot allow the Government to buy that car."
The Pastor then made a final offer.
WHAT GOD HAS DONE
"Still, if you can find a pastor who is living in a house same like mine on the picture and I will give you 100,000 Kwacha (Ksh 25,000). But if you don't then you are in trouble because I have testified 20 % of what God has done in the past 12 months, you better unfriend me.
"Those S- classes (cars) currently I have 4 of them, and this E class I have 2 of them, 2 x range rovers, 2 x land rover discovery 4, just to mention a few. Thank you"
Pastor Hastings, who is based in South Africa, joins the swelling list of Church ministers who openly flaunt their wealth.
-nairobinews.co.ke
PHOTOS: Malawian Pastor Flaunts Wealth-Taunts His Haters