Govt spending on Obama visit to be probed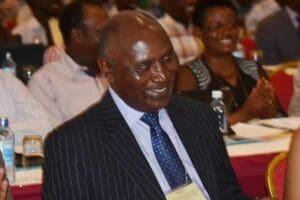 Auditor-General Edward Ouko has said government spending in preparations for and during US President Barack Obama visit to Kenya will be audited.
While answering questions from journalists in Mombasa, Mr Ouko said "time will come when we will have to look at that. It was a substantial government expenditure and we will of course look at it when time comes."
Nairobi County government is said to have spent Sh40 million in beautification of the city ahead of the US president visit. It is not clear how much the national government spent on the visit.
Speaking on the sidelines of the Information System Audit and Control Association (ISACA) conference at Sarova Whitesands Beach Resort, Mombasa County, Mr Ouko also said his office is facing staff shortage.
He said there was need to increase capacity of auditors at the national and county levels to help detect fraud early.
"We do not have enough capacity at the moment because before formation of the county governments, we had 900 staff members and now we are 1,050 and we a need at least 1,500 employees," he said.
Mr Ouko said despite asking for Sh5.4 billion to strengthen the Auditor-General's office, they were allocated Sh4.6 billion.
The Auditor-General recently has raised the red flag on the questionable spending of Sh66.7 billion by 17 ministries and state departments in the last financial year.
In his report for the 2013-2014 financial year, Mr Ouko, said the money may have been illegally used because the concerned authorities failed to produce any documents to authenticate how the money was spent.
-nation.co.ke