President Uhuru's 'Laughter moment' With Zambia President
President Uhuru Kenyatta's welcome at Lusaka by the Zambian president was out-of-the-ordinary official as the two displayed contagious casual moments.
Uhuru has been praised in the country and beyond our borders for his relaxed demeanour that few presidents and leaders display when in their official capacity.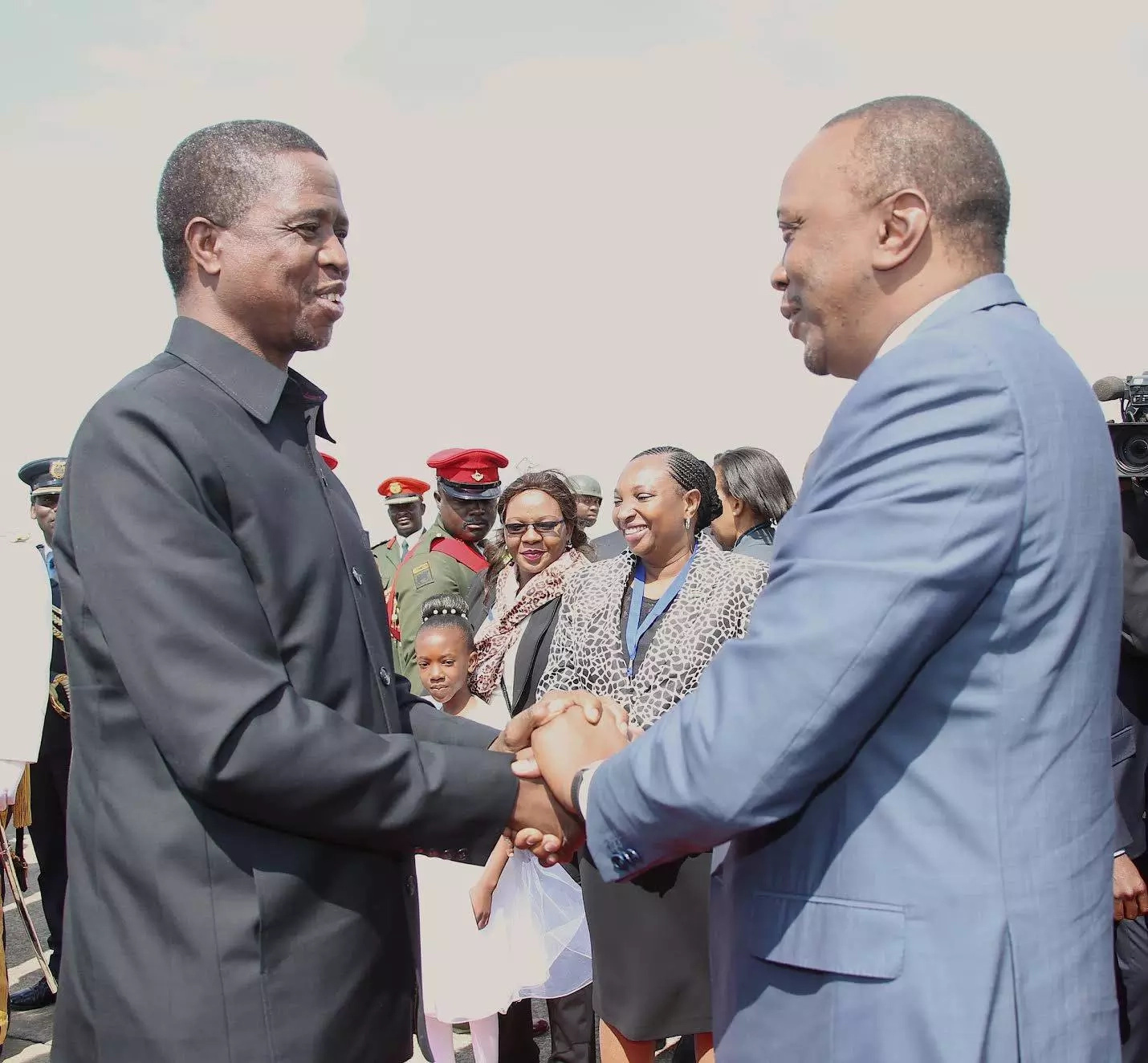 The president is in Lusaka for a two day state visit aimed at strengthening bilateral relations between the two countries. At a meeting held today, Joint Permanent Commission of Cooperation (JPCC) between the two countries was discussed.
During his visit, the president will also officiate the opening of the 51st Zambia International Trade Fair.
Uhuru held discussions with the founding father and first President of the Republic of Zambia Dr.Kenneth Kaunda.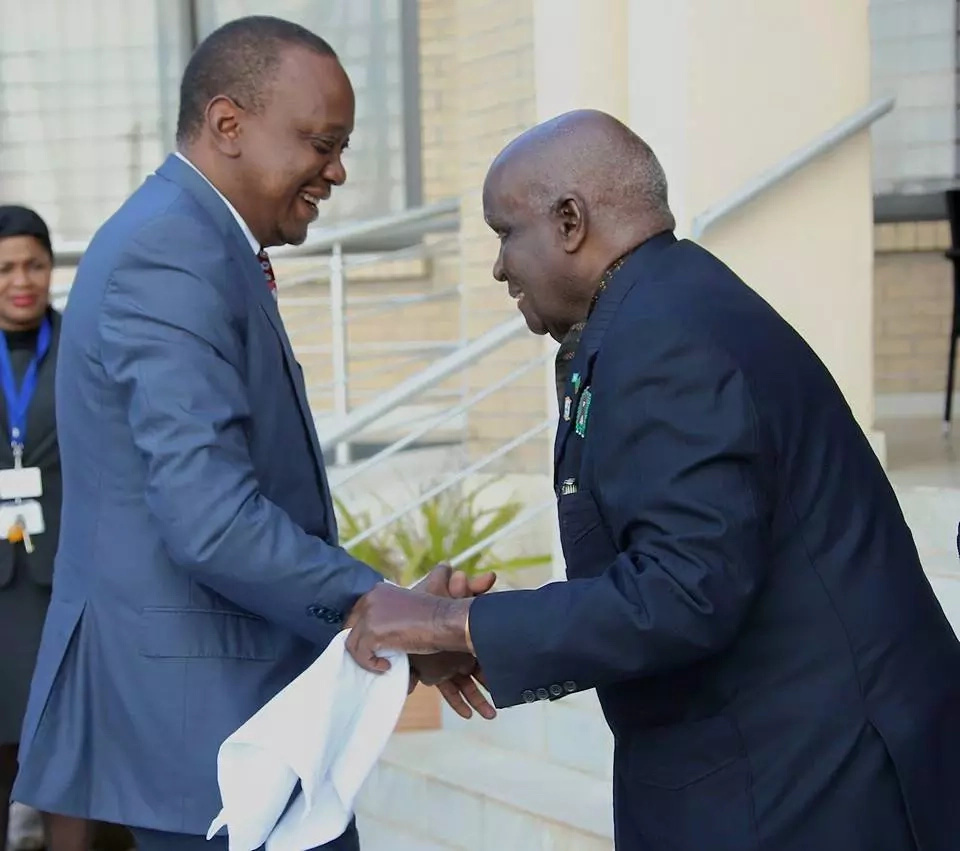 -tuko.co.ke