Lawyer Cliff Ombeta sues pastor James Ng'ang'a over Sh5.1 million legal fees

Lawyer Cliff Ombeta sues pastor James Ng'ang'a over Sh5.1 million legal fees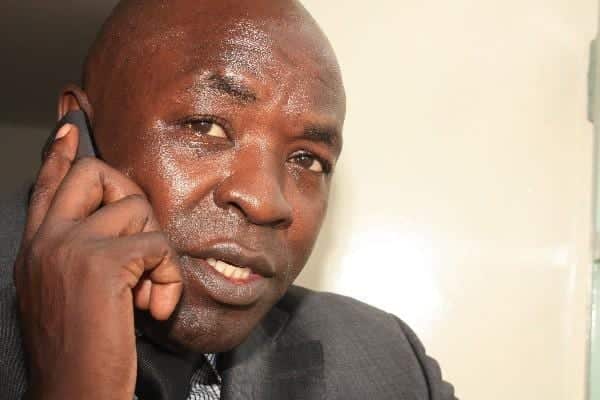 Criminal lawyer Cliff Ombeta has sued Pastor James Ng'ang'a over unpaid Sh5.1 million legal fees, saying the arrears must be cleared.
Ombeta, who represented Ng'ang'a following a fatal accident allegedly involving his Range Rover, filed the suit at the Milimani law courts on September 22.
"The televangelist had contracted me to act for him by choice and due to the complexity of the matter. He should not avoid expenses," he said.
"He must be mad if he said he did not contract me. I cannot just wake up and take a case I was not invited to."
Speaking to the Star in Mombasa on Tuesday, he noted that he helped the pastor with the police, and his doctor to check DNA samples against those found in the car.
Ombeta, who said the televangelist is financially able, wants the court to compel him to pay the legal fees.
On August 26, a Limuru court ruled that the Neno Evangelism Centre pastor would not be subjected to a DNA test amid investigations into the July accident.
Ombeta had earlier declined a request by police to take Ng'ang'a to the government chemist to obtain DNA samples.
The lawyer withdrew from the case over insecurity saying his car and that of his client were pelted with stones by residents who were standing outside the court's gate.
Mercy Njeri, 38, died while her husband was injured when their car collided with the Range Rover in Manguo area, Limuru constituency.
Witnesses claimed the pastor was driving the vehicle at the time of the crash, over which three others, including two police officers, were arrested.
Ng'ang'a was charged with causing death by dangerous driving, failing to report an accident, giving false information to police and conspiracy to defeat justice.
He denied the charges and was released on Sh500,000 cash bail.
Lawyer Cliff Ombeta sues pastor James Ng'ang'a over Sh5.1 million legal fees