Kalonzo Foundation, KHRC among 957 banned NGOs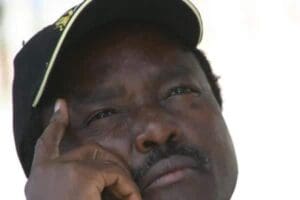 The Kalonzo Musyoka Foundation, KHRC and Ahadi Trust Kenya are among 957 NGOs  that have been de-registered for failure to account for donor aid.
Kalonzo foundation, involved in bursary funding and runs a childrens' home,   failed to account for Sh64 million.
Ahadi Kenya Trust, that has been in the forefront of jigger eradication in the country, has been de-registered by the NGO coordination board over Sh84 million unsupported expenditure.
Ahadi Kenya CEO Stanley Kamau on Wednesday denied any wrong doing said it had remitted all financial details.
"We are in the list because according to the board we did not remit the
2010 financial report but i have a receipt showing i did remit," he
said.
Other NGOs in the list include Kenya Human Rights Commission (KHRC) over Sh1.2 billion, Deaf Aid – Kenya which cannot account for Sh164 million and Africa development solutions (ADESO) that cannot account for Sh9.7billion.
According to the NGO board a total of Sh25.7 billion of donor fund cannot be accounted for by the blacklisted NGOs.
– the-star.co.ke