Kenyan woman dies aboard Ethiopian Airlines flight, family threatens to sue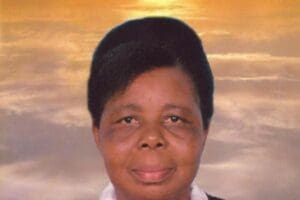 A family in Busia county has threatened to sue Ethiopian Airlines for the death of their mother and for withholding her luggage.
Mary Khavugwi, 51, booked a flight on September 27 from Heathrow Airport in London and was set to land in Addis Ababa before connecting to Nairobi on September 28.
According to communication from the airline to staff, Khavugwi, a retired civil servant, fell sick while in transit.
"… taken to the medical unit but passed away shortly after arrival. Pax is a Kenyan national and the embassy has been informed and the body taken to Menelik II hospital," an airline official said in an email.
The airline said the passport was taken by police while the handbag was delivered to its baggage service.
However, the family says information reached them 11 hours after Khavugwi's demise.
Her son Eric Wamalwa said the airline neither communicated with the family directly nor officially despite receiving several emails between September 28 and 29.
He said emails seeking clarification on how the airline could help ship the body to Kenya, track luggage and travel documents as well as immediate circumstances surrounding Khavugwi's death went unanswered.
"We have failed to establish the exact time of her death in Addis Ababa. This, in our view, is not satisfactory," Wamalwa said.
He said the family wants to know if she died on board, interventions of the cabin crew and if the airline could have opted for emergency landing.
Wamalwa said his mother had mild arthritis and blood pressure, which were under control.
Postmortem done in Kisumu showed that Khavugwi had acute heart failure.
The family also wants to know if her illness commenced while waiting to check in for her connecting flight to Nairobi.
The body was flown in on October 2 and her two suitcases delivered 12 days later after numerous trips to the airline's offices at the Jomo Kenyatta International Airport, Wamalwa said.
He said the airline has offered unconvincing excuses concerning the whereabouts of Khavugwi's two hand luggage.
"The latest excuse is that the hand luggage were not tagged and they are with the Ethiopian Airlines," Wamalwa said.
– the-star.co.ke