Kenyan Lady Competing For Miss DC USA 2016 Pageant Title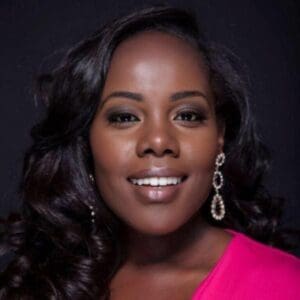 If you are wonder who will be Kenya's next breakout star, than look no further. Charity Gachenge is a talented Kenyan-American and an aspiring media personality from the Washington, D.C. area. She is the creator, producer and host of Millennial News, and well-known for her candid demeanor. As a thriving millennial entrepreneur, Charity is the founder of Charity Gachenge Productions.
The next big move in her journey is competing for the Miss DC USA 2016 pageant title on December 16, 2015. Her platform focuses on combating early childhood developmental issues through mentorship to promote social and emotional development, and influence school readiness and success. She has an extensive philanthropic background and is looking forward to making an even bigger impact in the heart of the nation's capital.
It takes a lot to win a pageant but the hard work has already been done. With just a few short weeks away from the big day, we are a reaching out to our Kenyan community to help her bring home the crown. With the goal of raising $5,000 dollars, we remind you that all donations are tax deductible. But there is an even better reason for you to give generously, the extra money we raise will help fund Millennial News' April 2016 launch of the "Love Yourself – Selfie"  campaign in Kenya geared toward disadvantaged girls.
Charity is truly remarkable and her future is more than bright. She has proven that she is capable of doing a lot with a little but ready to do so much more with our help and support. To learn more about Charity Gachenge, her campaign launch and pageant journey, you can connect with her on Facebook or via email at [email protected] . Also be on the lookout for her January 2016 launch of Millennial News on cable television (visit to www.itsmillennialnews.com for specific updates).
Tickets for the show can be purchased at http://www.eventbrite.com/e/2016-miss-dc-usa-miss-dc-teen-usa-pageant-tickets-19583802681?aff=erelexpmlt
And donation can be made directly to Charity or through the Miss DC USA organization at http://www.missdcusa.com/payment.html.