African Diaspora:Power of Numbers-unstoppable economic and political power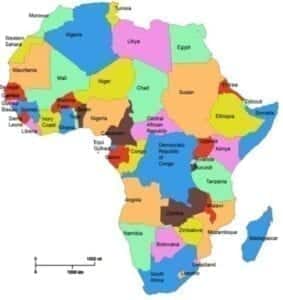 The African diaspora is huge and growing. There is over 100 million in Latin America alone. The US has over 40 million, while the Caribbean and Europe have 14 million and 5 million respectively. In terms of numbers, the African diaspora would have unstoppable economic and political power.
The African Union defines diaspora as "peoples of African origin living outside the continent, irrespective of their citizenship and nationality and who are willing to contribute to the development of the continent and the building of African Union."
According to the World Bank projections, in 2015, diaspora communities remitted US $440 billion to developing countries. In Africa, only Nigeria ranks among the top five remittance recipient countries. The other four are China, India, Philippines and Mexico.
It is estimated the Sub-Saharan African diaspora sent home about $33 billion in 2015, two-thirds of which went to Nigeria. In some Sub-Saharan countries such as Somalia, diaspora remittances far exceeded receipts from Foreign Direct Investment. Diaspora remittances fund many household budgets in Africa. This, according to the World Bank, has contributed greatly to the bank's efforts to end extreme poverty in Africa.
But, for the African diaspora, what is clearly an asset in terms of numbers remains a handicap because the community lacks political power. The current levels of poverty in Africa are unsustainable. Poverty breeds social discontent, which leads to conflicts and more migrations. Unless something is done urgently, Africa will remain a black hole that swallows diaspora remitted dollars.
To break these cycles of poverty, violence and migrations, Africa needs its own Marshall Plan. After the World War, US launched the European Recovery Program to aid the rebuilding of Western European economies. About $13 billion (equivalent to $130 billion in 2015) was committed.
Economic development is happening in Africa. But in the light of challenges facing the continent today, this economic development is not happening fast enough. An outbreak of disease or civil war in any region could easily reverse all the gains of the last ten years when African economies were the fastest growing in the world. The UN estimates that in the next 35 years, Africa will account for more than half of the world's population.
In the light of these trends, let us challenge the imagination. How many passenger planes will Africa need to ferry its people in and out of the continent. How many airports will need to be built? How many housing units will be required? How many kilometers of roads and railways will be built? How many schools and hospitals will be required? And, in terms of jobs, the question is: How many will be created that require proficiency in Science, Technology, Engineering and Mathematics or, (to use the acronym) in STEM?
It is expected Africa will play even more prominent role on the world stage. As international competition grows for business opportunities across the board, so will the temptation for quick fixes. Take for example air transportation. For the African diaspora, nothing would be more welcome than say, direct flights from US to Africa.
Those who aggressively push for these air connections look more at the convenience in terms of hours saved from the current long flights through Europe and the possibility of cheaper tickets and perhaps increased business and tourist earning. But, by and large, Africa remains a ragtag continent with difficult-to-police porous borders and towns.
Recent terror attacks in the US, Europe, Middle East, Africa and other parts of the world show just how ruthless and determined the enemy has become. The recent bombing of a Russian passenger plane in Egypt shows the need for even greater caution when airline managers chose their next destination.
On the issue of direct flights to Africa, diaspora community should not forget the Swahili saying: Mwenda pole hajikwai. On all other economic fronts, the African diaspora should support projects that will transform the continent such as building of a Trans Africa Highway from Cape Town to Cairo, funded by among others, government secured Diaspora Bonds.
By Leonard Njoroge, Diaspora Media Contributor