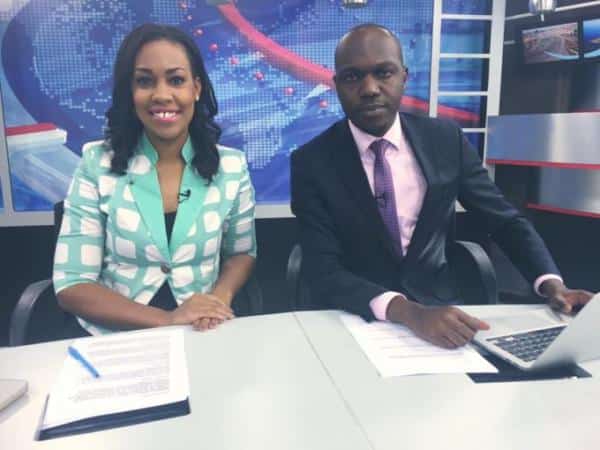 VIDEO: Fire Scare at NTV Leaves Larry Madowo and Victoria Rubadiri Scampering for safety
NTV Weekend Edition was delayed on Sunday night following a fire scare at Nation Centre a few minutes to 9 o'clock.
Apparently, an equipment 'started emitting smoke' and soon the studio and hallways were all 'smoky'
Via @robinnjogu
Larry Madowo who was scheduled to read the news alongside Victoria Rubadiri took this opportunity to live stream the whole incident on Facebook. It turned out to be an unplanned insight on how they bring us the news, and tour of the Nation Centre.