VIDEO: Kenyan immigrant who owns a repair shop in Texas defends his 'dream'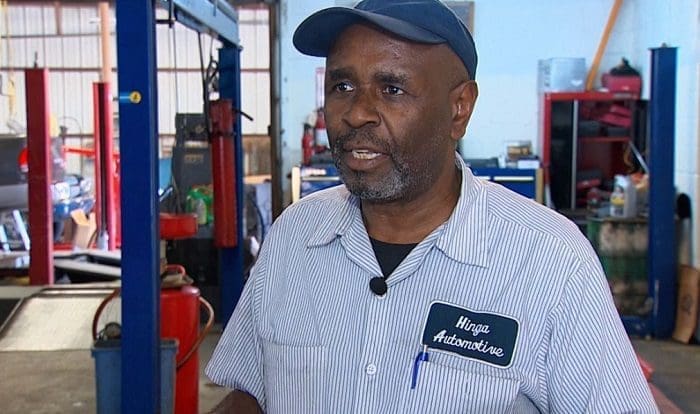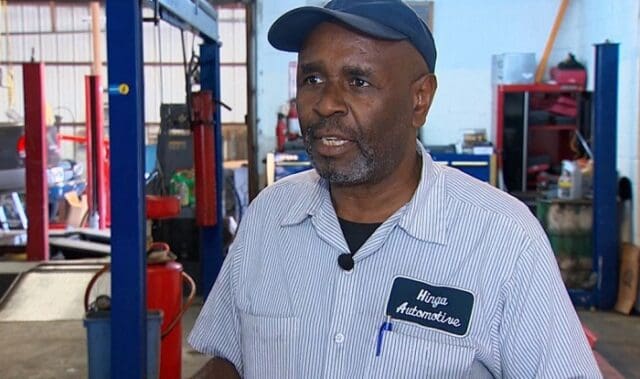 DALLAS – Hinga Auto Repair has been in the middle of a zoning controversy for several years. Owner Hinga Mbogo says the future of his small East Dallas business is now on the line.
"They are taking my dream away from me," he said.
Mbogo is a Kenyan immigrant. He is on a mission to save the business he's owned on Ross Avenue for the past 30 years.
The City of Dallas re-zoned the area back in 2005 to make way for redevelopment. The change forced many other auto shops to leave. New homes and businesses are popping up, making a gateway into the downtown Arts District.
"I've invested so much time here, and it's a family business," Mbogo said. "I've got four guys working here that do not know where they want to go."
This is the only repair shop left in the neighborhood; Mbogo has obtained special use permits to remain open. But some neighbors who support the zoning change don't think it's  fair that he receives an exemption.
"We are sympathetic, but it is time for him to comply," said Linda Collins, president of Bryan Place Neighborhood Association.
The BPNA says zoning changes deemed auto repair businesses inconsistent with changes the city wants to see along Ross Avenue. Most of the shops have shut down, moved, or sold their property.
Some clients of Hinga Auto Repair, like Dean Peterson, believe the place fits with the area.
"I don't see this whole area turning into a 'gateway' in a matter or a period of time," he said. "Nor would I sacrifice a business or a business owner just to change one street."
Mbogo said he has tried selling his building, but so far, the offers have been too low.
City staff recommended extending a special use permit to Mbogo for another two years. The City Plan Commission voted against that request in February.
Mbogo is now appealing his case to the City Council, hoping they will help him stay open a little longer.
"I'm hoping somebody will do the right thing," he said. "Just give me time."
The Council is expected to consider Mbogo's issue during its April 13 meeting.
VIDEO: Kenyan immigrant who owns a repair shop in Texas defends his 'dream'