Invitation to KCFA Washington DC chapter fellowship on May 22nd 2016
Invitation to KCFA Washington DC chapter fellowship on May 22nd 2016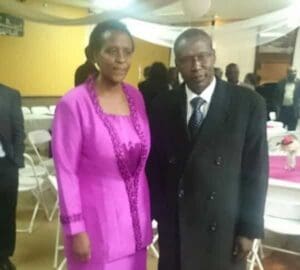 KCFA Washington DC Chapter invites you to its fourth Sunday of the month Fellowship on 05/22/2016. We meet at  13100 Andrew Drive, Silver Spring Maryland 20904,4pm to 6pm at the DFI Church.
We are blessed to have one of our own Rev. Julius Bii as our speaker for that day. Rev. Bii is the senior pastor at TUMAINI Baptist Church,5120 Whitfield Chapel Road, Lanham, Maryland 20706.He is a highly respected leader in the DMV community.
Have you ever wondered what a difference prayers make?Questioned where God is in the world full of injustice and suffering? Come join us as we dig deeper in the word of God trying to understand Gods heart and His word.
Take time out of your busy schedule to recharge and focus on God or explore these and other frequently asked questions concerning our God and our faith.
Food for thought,Our God pursues the lost, so should we.
We look forward to fellowshipping with you on Sunday.
May the good Lord continue to bless you as you labor in His vineyard.
Eric Ndaka on behalf of the Kcfa,Washington DC Chapter.
Invitation to KCFA Washington DC chapter fellowship on May 22nd 2016