Why I am Uncomfortable in ODM – Ababu Namwamba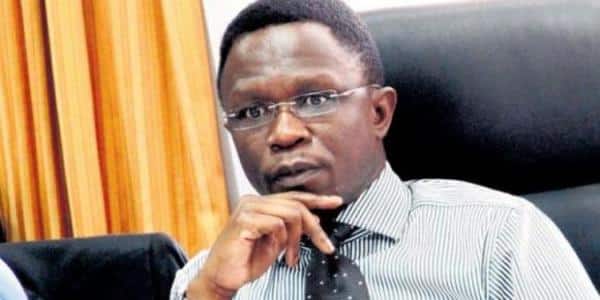 Orange Democratic Movement (ODM) Secretary GeneralAbabu Namwamba has claimed that he is not appreciated by his party.
Ababu revealed on Tuesday that 18 months into his position, some members were making it difficult for him to work properly by employing intimidation tactics.
"I want to serve in an environment where I am appreciated. There are people who survive on intimidating others. I don't want to work in an environment where am merely tolerated," Namwamba expressed during an interview on Citizen TV.
The Budalangi legislator cited lack of appreciation by his party as a major reason why he has been a frustrated Secretary General.
"It has been a very frustrating job for the last 18 months as a secretary general. In the fullness of time, the country will know the kind of frustration I am subjected to. I don't want to serve because am forced to," added Ababu.
The Budalangi MP said that his efforts to reform the Opposition party had been misunderstood by some quarters who branded him a Jubilee mole.
For the longest time, Namwamba has been fighting the Jubilee mole tag attached to him after he was spotted a number of times engaging with government officials.
The lawmaker has been on the receiving end in the last few days following his absence during major Coalition for Reforms and Democracy (CORD) activities.
The ODM Secretary General has since explained that family and business matters barred him from participating in CORD activities especially the protests against the IEBC.