ODM replaces Budalangi MP Ababu Namwamba as Secretary General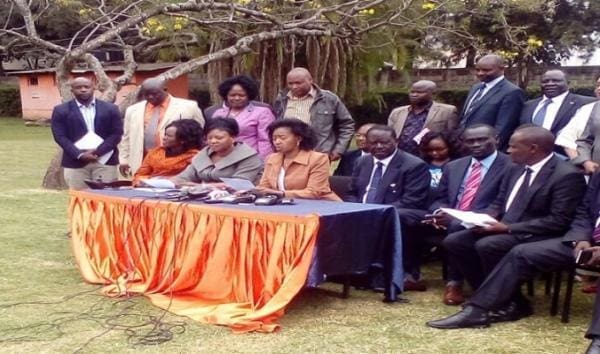 The Orange Democratic Movement (ODM) has appointed Nominated Senator Agnes Zani as the acting Secretary General following the resignation of Budalangi MP Ababu Namwamba.
The ODM's top organ, the National Executive Council (NEC) named Zani, who has been the deputy Secretary General, to take over Namwamba's position setting stage for official ejection of the Budalangi legislator.
The party further gave the youthful MP seven days to resume duty as Secretary General or officially communicate his decision to resign from the party.
"Ababu has been absent from the party for several weeks and has been quoted making pronouncements not communicated to the party. NEC is giving him 7 days to resume duty or formally communicate his decision to the party," said NEC in a statement read by Zani.
Namwamba has remained adamant that he resigned from the party leadership despite not tabling an official letter communicating his decision.
On Wednesday, Namwamba insisted that the ODM Secretary General position remained vacant and that he did not have to write a letter to declare his resignation since he had already announced in public rallies.
"Can anything be more substantive than me saying it on several times that I have out of my own volition resigned? I have relinquished the position of Secretary General," said Namwamba.
"There is no doubt that I am no longer the Secretary General of ODM, let the party take note. I have relinquished the position of Secretary General. Those are matters of the past."