VIDEO:Koffi Olomide booed at Kinshasa Airport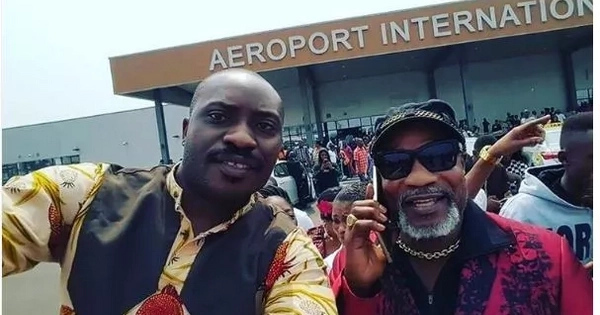 – Koffi Olomide is making headlines for all the wrong reasons.
– He was deported from Kenya after having assaulted one of his female dancers – Pamela – by way of a kick.
Despite the statement from Koffi Olomide's lawyer, the news about the Congolese musician 'kicking' his female dancer, Pamela, continues to draw harsh criticism and calls for permanent revocation of his visa status to Kenya.
In addition, reports about him having been violent on different occasions continue to stream in, albeit with mixed reactions.
A few hours ago, a selfie that was taken when the musician landed at the Kinshasa airport has been circulating, but people say he doesn't seem to be remorseful.
However, a video recording taken at the airport paints a different picture. In the short clip, Koffi is seen to be walking past a crowd that had gathered at the airport, possibly awaiting his return, and when they finally get a glimpse of him, they begin to boo him.
-tuko.co.ke