Amani leaders caution Mudavadi against joining CORD or Jubilee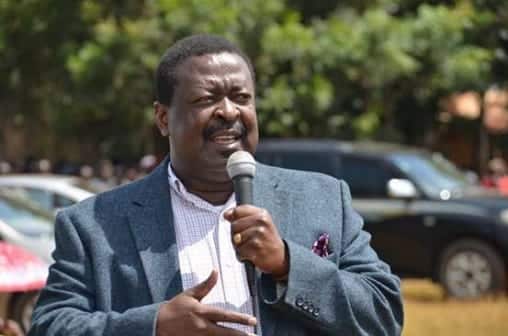 Amani National Congress leader Musalia Mudavadi has been asked not to sign any pre-election arrangement with Cord leader Raila Odinga.
ANC grassroots leaders including MCAs and supporters in Western fear that Mudavadi could be short changed if he joins the Cord coalition haphazardly.
Speaking at Kakamega Golf Hotel after a party consultative meeting, the leaders said Mr Odinga should support Mudavadi's presidential bid within ANC because the party will not forge a political alliance with any other outfit.
Kakamega County ANC chairman Andrew Amukowa said Mudavadi has packaged himself as an experienced leader with a national outlook and do not need to join either Jubilee or Cord to survive politically.
"We are aware about their plans to trick Mudavadi and leave him stranded so we ask him to ignore advances being made by Cord and Jubilee because he is a force to reckon with," said Shiluku/Mugai MCA Albert Wetundu.
The county minority leader Titus Kwoma said ANC must look forward to fielding a presidential candidate and aspirants for all other elective seats in the coming elections. "We are strengthening the party so that we can fill all elective posts."
Former Kakamega assembly Deputy Speaker Cleophas Malala defected from ODM and was received officially by Mr Amukowa in ANC.
"I took this decision because ANC has emerged as a popular national party under the leadership of Mudavadi," he said.
Malala announced that he will vie for Kakamega County Senatorial seat on ANC ticket.