VIDEO: Martha Karua Speaks on Her Relationship With Uhuru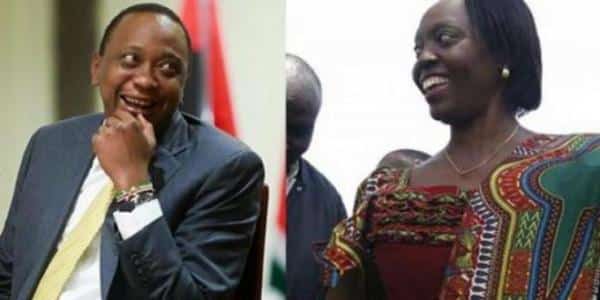 Narc-Kenya Party leader Martha Karua has spoken for the first time about her relationship with PresidentUhuru Kenyatta.
Speaking on Sunday during a TV interview, Karua said she and President Kenyatta do not speak to each other but they have a normal relationship like with any other Kenyan citizen.
"My relationship with Kenyatta is just like the one I have with any other Kenyan. I have no issue with any Kenyan and the President is a Kenyan too," Karua said.
The Narc-Kenya leader stated that, although they don't speak with Kenyatta, they talk and greet each other when they meet during a function.
Karua also revealed that she was eyeing the Presidential seat in 2017 but her campaigns were yet to kick off.
The Narc-Kenya party leader confirmed that she had a good relationship with the Opposition leaders but declined to comment on whether they would form a coalition to send the ruling party home.
During the interview, Karua spoke on a wide range of issues including the recent jubilee merger at State House.
According to her, the merging of political parties into the Jubilee Party was against the constitution which allows for multi-party democracy.
Ms Karua concluded by saying that Kenya will have a peaceful election if new commissioners oversee the 2017 polls.