Kenyan Woman Who Touched Many Hearts Dies In USA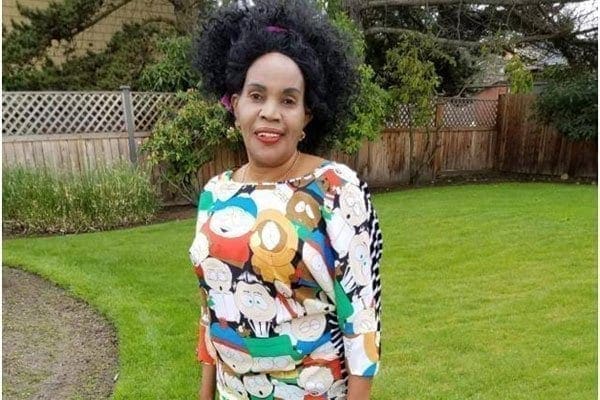 A Kenyan woman who touched the hearts of many after going public with her battle with cancer story has died.
Ms Zipporah Kamau from Kikuyu, Kiambu County, who was diagnosed with cancer three years ago, died on Monday.
She had been undergoing chemotherapy at a hospital in Seattle, Washington, after relocating from Atlanta, Georgia.
Ms Kamau's story went viral in the US a few weeks ago after she courageously spoke about the devastating cancer that had made her bedridden for months.
She had disclosed that the doctors had given her just a few weeks to live and appealed to Kenyans living in the US to help her raise funds to enable her pay house rent, hospital bills and support her family back in Kenya.
DEVASTATED
The news Ms Kamau's death shocked many Kenyans who had either read or listened to her sad story from an online Kikuyu radio station and other social media platforms.
"The Kenyan community in the US is devastated by the passing on of (Ms) Zipporah Kamau who recently inspired many when she publicly spoke about an ailment that was slowly killing her," said DK Gitau, President of Kenyan Parents in the US.
According to KNS News, a diaspora social media site, Ms Kamau died when Kenyans in the US had raised more than USD 20,000 (Sh2 million) following her appeal for funds to pay rent and travel back home to see her children for the last time.
Ms Kamau's misfortunes might have started in 2017 when her son died in a road accident in Nairobi.
TRAVEL PAPERS
While in Kenya for her son's funeral, she misplaced her passport and had to travel back to the US on temporary travel papers.
It is believed that marital conflicts forced her to relocate to Seattle, Washington, from Atlanta, Georgia. While in Seattle, where she lived with her friend Ms Beth Mwangi, Ms Kamau was diagnosed with lymphoma, a form of cancer that begins in lymphocytes (infection-fighting cells of the immune system).
Speaking to Nation.co.ke on the phone from Seattle, Ms Mwangi said a committee had been established to coordinate funeral arrangements.
"We will be releasing more details about the funeral arrangements after our first meeting. There will be a fundraiser this coming Sunday here in Seattle, Washington," Ms Mwangi said.
By CHRIS WAMALWA
-nation.co.ke