VIDEO:Boston Community Organizes To Stop Deportation Of A Kenyan Student
The Student Immigrant Movement delivered 1,800 petition signatures to DHS trial attorney in Boston demanding Tomoni's deportation be stopped.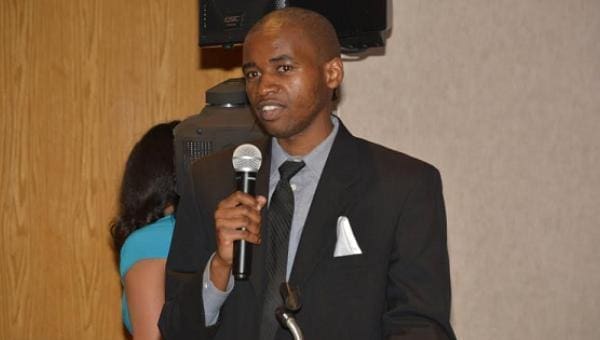 Boston-area community leader Tomoni Mwamunga, born in Nairobi, Kenya, will face a major court hearing on September 7 in which community allies fear he will be deported and taken into custody, prompting them to organize a petition drive against his deportation.
The Student Immigrant Movement, SIM, delivered 1,800 petition signatures to Department of Homeland Security trial attorney in Boston demanding a halt to Tomoni's deportation by the Immigration and Customs Enforcement.
"I have been in the United States for over 10 years now and it is all I know now," said Tomoni, who is in deportation proceedings after losing his F-1 Visa status due to having to leave community college because of financial hardship.
"It is my home and truthfully, there is nothing for me in Kenya. The single strongest desire I now have and have ever had in my life is to continue my schooling here in the United States," he added.
Since he arrived in the U.S., Tomoni has attended the Lynn Public School system and was enrolled in community college. He has won a Science and Foreign Language award in high school; is a member of the National Honor Society; has maintained a 4.0 GPA during his college career; has been a certified volunteer hospice caregiver; and is currently a SIM community leader.
"The Department of Homeland Security and the ICE have repeatedly shown that they will deport immigrants who are not a priority according to their own guidelines," stated Deborah Alemu, a leader with the UndocuBlack Network.
"It would be beneficial to all if the money that is used to deport members of our community is instead invested in scholarships, so that people like Tomoni would not be in this predicament in the first place," she concluded.
The petition collection highlights the wide community support present for Tomoni's right to stay so that he can continue his education and his life in the U.S. Community allies ask that Tomoni be granted Prosecutorial Discretion and that his case be administratively closed.