VIDEOS: Eric Omondi Breaks the Internet with Hilarious Imitation of Bahati's Jubilee Launch Performance
VIDEOS: Eric Omondi Breaks the Internet with Hilarious Imitation of Bahati's Jubilee Launch Performance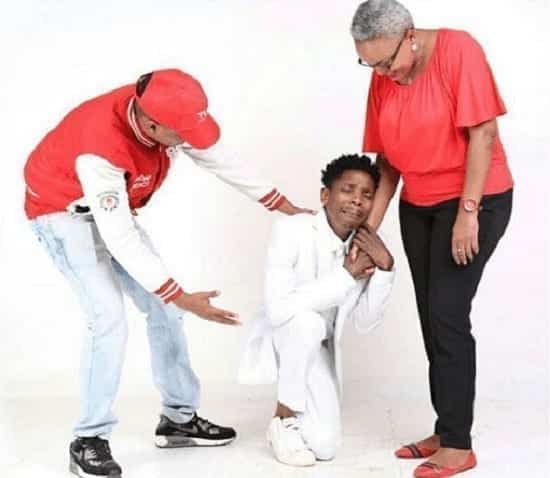 No sooner had Bahati become the talk of the town than comedian Eric Omondi created humor at his expense.
Over the weekend, Bahati 'unsat' President Uhuru Kenyatta and took over his official seat during the Jubilee Party launch in Kasarani on Saturday, making him one of the most talked about personalities in the country.
According to the 'Mama' singer, he got too carried away in the moment.
"The truth is I got really emotional and whatever I did could have gone out of hand. I truly love the President and I was only acting like a child would with a father. I am truly sorry to the President and all Kenyans who felt I did something wrong," said Bahati.
Well, Eric Omondi who has already done a 'How to be Like Diamond Platnumz, has unleashed the 'How to be Bahati', with the Saturday incident making for the premise of Eric Omondi's internet breaking stunt.
Below are the clips:

VIDEOS: Eric Omondi Breaks the Internet with Hilarious Imitation of Bahati's Jubilee Launch Performance