VIDEO: Businessman Paul Kobia threatens Oscar Sudi for abusing Uhuru
VIDEO: Businessman Paul Kobia threatens Oscar Sudi for abusing Uhuru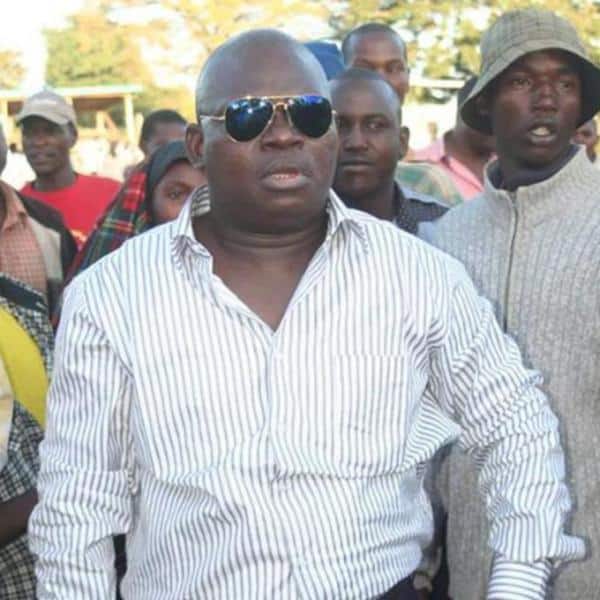 Uhuru wacha hasira: Controversial Nairobi-businessman Paul Kobia has come out to threaten those perceived to be insulting President Uhuru Kenyatta.
In a video doing rounds on social media, Paul Kobia is seen driving into an unidentified compound and after alighting from his car he goes ahead to rant and threaten individuals who are insulting President Uhuru.
Kobia further goes on to say that he will personally discipline those who insult the President and that he is the fourth in command after Uhuru, Ruto and Raila.He later finishes off by warning those who will try and interfere with the Jubilee Party's style of ruling.
Early this year a video of Paul Kobia addressing Central Bank Governor Patrick Njoroge went viral and this is what he said:"I have nothing personal against the CBK Governor. However, it would be important if they (CBK) would loosen the noose on the tough rules they have created for transacting; large sums of money."
Kenya is a fast growing economy. It is so easy to make a million shillings in a day these days, yet the banks will have to question everything about your source of cash every day?" lamented the flashy politician.Adding, "I have millions in Asia that I want to bring home but these guidelines are stifling.
We are now resorting to mattress accounts."Kobia is also said to have threatened President Uhuru Kenyatta's private secretary Jomo Gecaga with unspecified consequences over what he termed as being blocked from accessing State House.The businessman has hinted on going for an electoral seat in future.
VIDEO: Businessman Paul Kobia threatens Oscar Sudi for abusing Uhuru