EACC Detectives Storm Raila's Company, Expose Shocking Details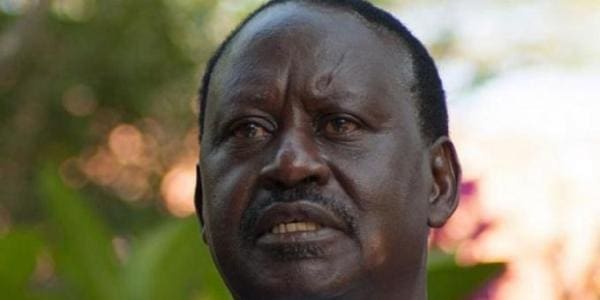 EACC officers on Friday revealed a two-week undercover operation that saw them camp at a company owned by Raila Odinga's family as they followed trucks carrying drums of ethanol, which had been falsely declared as a product for export to a company in Mwanza, Tanzania.
The officers followed the trucks as they left Spectre International Ltd in Kisumu and noticed that the vehicles did not follow the Mwanza route but were diverted to Nairobi and later to a godown in Embakasi where the ethanol would be sold to the local market.
The anti-graft body revealed that during the journey from Kisumu, the EACC officials also noted the trucks were being escorted by a saloon car that made several stops along the way.
The private car, which had civilian registration number plates, was later found to be ferrying Police officers while the stops were made to allegedly provide the police with bribes.
Upon discovering the blatant crime committed, Kenya Revenue Authority (KRA) and EACC officials raided the godown at Embakasi, Nairobi, and impounded truckloads of ethanol.
"We had intelligence that ethanol intended for export was being diverted into the local market to make illicit liquor. This means the culprits never paid taxes. This is because ethanol for export is exempted from taxes," stated EACC deputy CEO Michael Mubea.
Mubea further revealed, "this consignment alone is worth Sh7 Million in evaded tax revenue".
According to the officials, cartons containing 250ml of branded spirits – Best Gin, Blue Ice and Flying Horse – were also found at the godown.
The alcoholic brands are popular with the poor youth, who buy them for Sh100 per bottle.
Officials said they also found fake Kenya Revenue Authority stickers.
Fifteen suspects were arrested in the operation while the impounded goods were taken to a Customs yard and the warehouse sealed until investigations were completed.
The incident in Nairobi caused drama at the Kisumu based Spectre International company with some of the clients left in fear of being monitored by the EACC.
-kenyans.co.ke