VIDEO:Kenyan man injured after crash with an 18-wheeler in Pasadena, Texas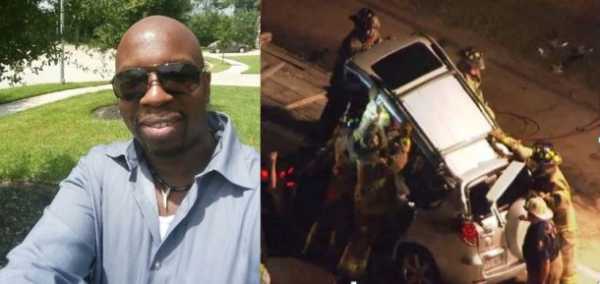 A Kenyan man had cut out of a vehicle after the car he was driving slammed into the back of an 18-wheeler in Pasadena, TX
Ernest Ng'ang'a of Humble, Texas crashed into the back of semi and was wedged underneath.
With his vehicle trapped, firefighters and emergency workers sliced the roof off his SUV to pull him out.
The driver appeared alert as firefighters worked to free him and after being pulled out from the vehicle, he was rushed to Clear Lake Regional Hospital in Webster, TX
Both his legs were crushed and he underwent surgery on Saturday and is expected for a follow up this coming week.
Nganga is married with two kids.
More updates as we get them.
-jambonewspot.com