Nairobi Matatu Owner Who Earns Sh175 Million Daily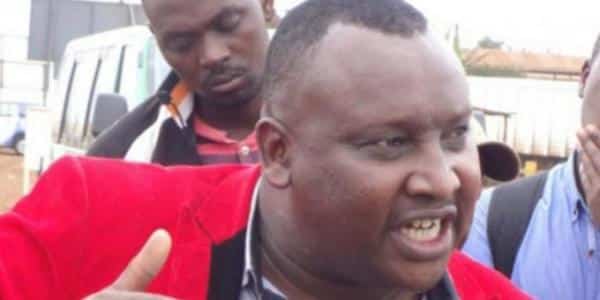 The matatu industry in Kenya is synonymous with unruly behaviour and the rough nature of its operations.
Despite the rowdiness associated with the matatu the sector, there are many successful stories of businessmen who have made millions from this industry that Kenyans love to hate.
One such individual is David Njoroge Kiarie who in 2014 was reported to be making Sh175 Million on a daily basis.
At the time, Kiarie owned one of the five businesses that had been given the exclusive mandate of selling new speed governors that had been made mandatory by the government.
The speed limiters, according to media reports, were imported from China since Dalcom Enterprise – Kiarie's business in Ngara – had no capacity to carry out mass production.
At the time, the government had made an order requiring all Public Service Vehicles (PSV) to be fitted with speed limiters from China after realising that the speed governors that had been fitted during the famous Michuki rules were being manipulated.
As PSV owners rushed to beat the deadline, Kiarie was making a killing as each gadget was reportedly going Sh40,000 and was said to be selling at least 5,000 gadgets on a daily basis.
The business, however, lasted for only a few days as the deadline for purchase of the digital gadgets was March 2014.
Two years after the reportedly lucrative deal, Kiarie narrates that his life has become very hard as he fears being attacked by robbers who may want to steal his alleged wealth.
He disputes that he was making the figures quoted by the media, "those were just unsubstantiated claims. For sections of media to write that I made Sh175 Million in a day was shocking".
"Many people followed me – including gangsters who would call me to enquire my whereabouts. I think my competitors in the public transport business made up the story to scare me," Kiarie as quoted by eDaily.
He further explained: "In assembling line, there was a challenge of producing speed governors in bulk. We did not have multiple production technologies such as that of Chinese firms. So, we could make one in a day and sell it for Sh20,000.
"So, in a month, I made nearly Sh600,000 from selling 30 speed limiters. If I deducted production expenses, including labour and capital, I made less than half a million in a month", explained Kiarie who also owns a fleet of matatus plying the Nairobi-Ngong route.
-kenyans.co.ke